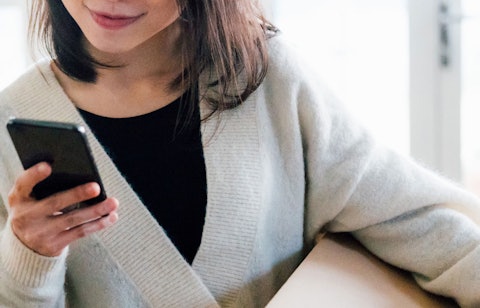 The challenge
Amplify Amazon Business with back-end systems and analytics
The role of procurement is changing. Old practices and dated negotiation techniques no longer work when companies are dealing with huge, fragmented supply bases – many of which haven't taken advantage of digital innovations. Amazon Business was a pioneer in recognizing this. Today, it's reshaping the procurement landscape for enterprises large and small in much the same way Amazon refashioned the consumer shopping experience 25 years ago. Now, with ongoing work-from-home conditions, employers are relying on Amazon Business even more to provide remote workers with ergonomic chairs and whatever else they need to do their jobs.
The company offers the most comprehensive service possible for its customers – an overall procurement solution. It's delivering a highly personalized experience that virtually guarantees workers get exactly what they want within company policy margins. And with its buying power and the right automation tools, it's accessing the most competitive pricing, incorporating a simple payment method into the process while minimizing manual interventions.
The question for Amazon Business is: Is it finally helping procurement shed its negative image as the place to complain when something needs fixing, suppliers fail to come through, or costs are spiraling? Is it taking full advantage of clean, centralized data, making predictive analytics possible to turn the function into a true partner in the business – or even a profit center?
Our solution
Unify all channels and translate data for excellent CX
The answer: An unqualified yes, thanks to its collaboration with Genpact. We're the technology, analytical, and consulting backbone that smooths the way for Amazon Business innovations. We're the key link that reimagines procurement from ordering through payment and everything in between.

Through our Marketplace service, we help catalog hundreds of millions of products for Amazon Business customers. We apply personas to structure the buying experience based on individual customer needs using an ecosystem of curated buying channels. We evaluate sellers, then automate to comparison-shop for the best prices, consistently driving costs down year over year. In addition, our knowledgeable and proactive front-line team, supported by the latest artificial intelligence (AI), is always prepared to guide digital purchasing, suggesting products based on prior history. And our best-in-class payment system is the crowning stroke.
But we don't stop there. We interpret and translate the data provided by our AI platform, Genpact Cora, to take ordering one step further with predictive procurement. What's more, users can slice and dice all of this data on our interactive dashboard with a responsive graphical interface that's also available as an app. It provides flash reports anytime and anywhere for quick business decision-making.
Genpact can do all of this for Amazon Business customers without any major investments or adjustments to their existing technology. The service comes in three packages. Our Marketplace Light offering is a three-month pilot, during which we:
Conduct a commodity-and-spend assessment

Implement the Marketplace program

Optimize purchase cards and invoicing

Issue standard reports
Marketplace Full – also a three-month pilot – includes:
API integration so systems and applications can exchange data

Voice procurement through Alexa

Genpact Cora-based analytics
Marketplace Predictive offers all those features, plus:
Predictive reporting

Instant guided buying and curation actions

Purchasing process optimization
The impact
Efficient procurement for the digital age
Thanks to Genpact's management of the procurement process, persona shopping has enhanced the customer experience for Amazon Business clients. That's so important at a time when people are adjusting to working from home. It gives them one less challenge to worry about.
And the results we've achieved for Amazon are not unique. Typically, clients who engage us for procurement:
See savings in their data center and IT operations as they cut their capital expenses by moving to the software-as-a-service model

Free up employee bandwidth and improve productivity by as much as 20% by eliminating the need for requests for proposals and other time-consuming activities

Experience ordering time that drops dramatically from an average of 20 minutes to just 5 minutes

Choose the lowest-priced products on average 17% more frequently

Cut the cost of processing each order from about $500 to $5 by automating invoicing

Eliminate travel due to instant ordering and same- or next-day delivery services.
Best of all, procurement becomes proactive, thanks to digital tools and predictive analytics. That's a change that's long overdue.
Solution overview