The wave of business disruption that started with COVID-19 has created an unprecedented need for world-class procurement teams. CEOs are demanding greater working capital and profit margin improvements to stay competitive – and CPOs are under pressure to deliver.
Supply chain issues, sourcing alternative suppliers, inflation challenges, and rising interest rates are all problems where procurement experts bring value to the table.
At the same time as this unprecedented demand for procurement talent, we're also facing other unique workforce challenges, such as higher than normal attrition rates in almost every country and every industry.
In addition to developing our own talent management strategy, our clients also ask us to help develop robust procurement talent management plans. This is the four-step system we use to attract and retain procurement expertise.
The four pillars of procurement talent management
This process allows you to manage and develop internal candidates as well as attract external talent.
1. Identify internal candidates. Most CPOs want to hire someone from outside of the organization who has been there and done that. When it's hard to find those people due to a tight labor market, start by looking within your organization. Are there junior people with the skills and interests to become great additions to the procurement team? A good first step is to look within the procurement department itself. For example, perhaps now's a good time to accelerate your procurement analysts' responsibilities rather than bringing in new people who can take six to eight months to get up to speed on company culture and stakeholder relationships. Another idea is to look for potential team members in other departments who have skills that would fit well in the procurement team. Consider people working in the supply chain, finance, and even legal teams. In addition to providing useful skills in procurement, they'll also bring fresh insights gleaned from other parts of the business. Moving (and possibly promoting) these team members can help you retain them, too.
2. Deploy team members strategically. When you've identified the employees that will join procurement from other departments, set them up for success. Give procurement team members greater strategic responsibilities that align with your organization's overall business strategy and transformative solutions to handle repetitive transactional tasks. External partners can take on these more tactical and transactional tasks with a mix of digital solutions and Lean Six Sigma-based operations.
3. Develop the procurement team. One of the best ways to develop your team is to provide additional training and development opportunities. At Genpact, we enroll team members in leadership courses such as the Harvard Business School Executive Education program and guided professional qualification plans with organizations such as the Institute for Supply Management.
4. Acquire outside talent. Sometimes the needs of your business mean you have no other choice than to hire externally to find the right skill set. Although this is the most expensive and time-consuming route, it may prove easier if you have either a highly competitive salary package and/or a well-known company logo. But if you don't have these, there are still several things you can do to help elevate your company's brand to attract potential new hires. Procurement leaders should leverage their social media accounts to promote your company, key topics such as ESG and work-life balance, and the procurement profession. Having your company CEO or CFO reference the importance of procurement's role in driving shareholder value can help as well.
Start with the right target operating model
Before putting the four pillars of a talent management strategy into practice, conduct a target operating model (TOM) assessment to identify challenges as well as opportunities in how the existing team runs. The right TOM – with a solid structure, correctly skilled staff, streamlined processes, and the right technology – can turn procurement into a sleek, efficient profit center.
Case study
Genpact recently completed a TOM assessment for a $10 billion fintech firm to improve its procurement talent management. The problems we identified are a combination of typical procurement and company-specific challenges:
Organic growth was outpacing the procurement hiring needed to support it. The business was growing faster than the internal team's ability to hire and secure resources for growth, and the team became too focused on hiring instead of business objectives
A lack of top-down understanding of procurement's value led to poor governance and support, creating a host of problems:

The business was performing strategic sourcing and management instead of the procurement team

Leadership didn't tackle recruitment and retention issues, leading to a loss of top talent

There was poor employee morale among junior members of the procurement team who got hired to perform specific tasks and administrative work

Procurement team members didn't feel empowered to do the work for which they got paid

Inadequate support for strategic sourcing roles. This led to an inability to identify savings opportunities and a limited understanding of aggregating volume to strategically manage spending. There was also a lack of training on strategic sourcing
The procurement team was too stretched and felt frustrated by the need to handle a broad range of work. They needed to focus on strategic activities, with junior staff or technology handling more transactional tasks
The wrong staff in the wrong jobs. There were several issues here. First, recent college grads got hired to perform transactional activities with no clear career progression. And some of the team had no experience in sourcing or stakeholder management, causing business frustration with the procurement department and a lack of trust
But it wasn't all bad news. Our assessment also found that the organization had the opportunity to attract top talent with its logo reputation, salary budgets, and work-from-anywhere locations.
Now that the assessment is complete, the company knows which areas it needs to focus on when implementing the four pillars to develop a strong procurement talent management program.
The benefits of developing a top-performing procurement team
There has never been a more important time for organizations to have a stellar procurement team in place. A best-in-class procurement department can minimize supply risk, accelerate the path toward ESG goals, and meet spending targets, ultimately improving the ROI for its business unit and organization as a whole.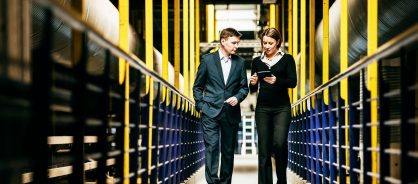 Explore our sourcing and procurement services
Grow profits, mitigate risk, and transform spend management with our strategic sourcing and procurement services.
Point of view