How to create environmental, social, and governance impact and win in business
As more organizations take on their ESG responsibilities, the companies that put them at their core will also unlock a new source of competitive advantage. By meeting customer, employee, and regulator demands, they're protecting the planet, creating a world that works better for people, and becoming the next generation of business.
But to make a fundamental impact on the people and communities they work with, organizations need to look at the ESG challenge holistically, across multiple dimensions. Digital technologies and analytics uncover environmental and social opportunities, enabling businesses to embed long-term strategies and measure their impact.
Thanks to our deep industry knowledge and digital and analytics capabilities, we help companies make meaningful, sustainable progress for their businesses and the world.
Read on to find out how.
Our solutions
From roadmaps and reporting to responsible sourcing, our solutions enable you to weave ESG into your company's DNA.
Assessments of suppliers
We quantify and qualify the ESG impact of your company's supplier base with a blend of third-party data and information requests while also identifying opportunities for improvement.
Carbon accounting and decarbonization
We enable companies to record, measure, and report auditable internal and external carbon emissions in line with regulatory disclosure requirements, and design carbon-reduction roadmaps.
Due diligence
Through customized questionnaires, inquiries, analytics, and audits, we minimize your company's risks and maximize returns on commercial transactions.
Limited assurance
Our analytics and evidence-based reviews provide assurance of the accuracy, timeliness, and completeness of ESG reporting and disclosures.
Regulatory audit
Our periodic statutory and compliance audit service enables your business to comply with ESG regulations.
Reporting
Unlock integrated and simplified reporting for investor-grade ESG disclosures in line with international guidelines such as the GRI, the TCFD, and the SASB.
Responsible sourcing
We integrate ESG risks across the lifecycle of a third-party risk-management program, including policy and framework design, and ongoing due-diligence assessments.
Supply chain design – carbon reduction
We design structural and operational models that reduce the carbon footprint of supply chains using network design and inventory and transportation optimization.
Why Genpact
We're masters in data, analytics, reporting, and compliance. We transform processes and manage change. Combine these skills with a commitment to helping companies make a positive impact on their businesses, communities, and the planet and you have a winning ESG strategy.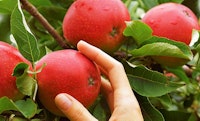 Sourcing responsibly in consumer goods
In multiplying its responsible sourcing coverage by a factor of five, we helped a global firm assess supplier risks from environmental, health and safety, and human rights violations.
Analytics for the environment
Our predictive analytics helps keep service vehicles appropriately stocked so a large communications company can eliminate multiple truck rolls and reduce emissions.
How we think
Read on for our latest experience and insight on how ESG initiatives can transform businesses and protect the world.