Delight your customers
Customer expectations are rising. Technology is enabling hyper-personalized experiences. Simpler customer interactions are moving to digital self-service channels. And agents are handling more complex inquiries. In response, companies are focusing on improving all touchpoints in their customer care operations and providing better customer experience and convenience.
Placing customer care at the heart of an organization, Genpact enables value creation in customer-care operations by helping enterprises evolve from playing a reactionary role into an anticipatory one by harvesting data and applying advanced digital technologies. Our customer care solutions personalize customer journeys, empower agents, augment man-machine collaboration, enable you to anticipate customer needs and respond to them faster and with greater relevance and agility.
Our impact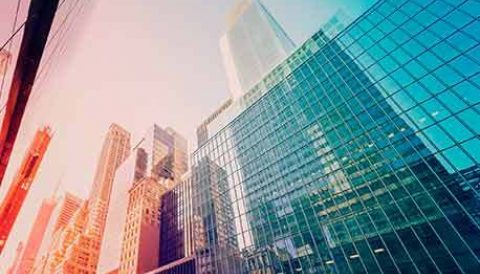 Personal loans get a personal touch
This global bank tripled loan-conversion rates from 4% to 12% with an omnichannel contact center designed and engineered to deliver exceptional customer service.
READ CASE STUDY
Our
solutions
Anticipate customer needs and respond more quickly and empathetically with our solutions, which combine human skills with advanced digital technologies.
Experience transformation
Improve customers' interactions with your brand and agents' interactions with your customers using our research-centric design methodology to streamline your sales and service processes.

Learn more
Platform modernization
Don't let legacy applications and systems slow your company down. Modernize your platforms to drive innovation and scale, improve customer, employee, and partner satisfaction, and lower costs.

Learn more
Work-from-home enablement
Enable endpoint security, control, and governance in the digital workplace with our suite of secure, on-cloud solutions and pretrained artificial intelligence (AI) accelerators.

Learn more
Self-serve enablement and optimization
From online portals to chatbots to interactive voice response systems, empower your customers and reduce friction with the self-service solutions we design, integrate, and deploy.

Learn more
Workforce management
Manage fluctuations in demand using our analytics solutions to predict staffing needs and robotic process automation to augment capacity.

Service-to-sales support
Help agents recommend relevant products and services in real time, using our analytics and AI-powered solutions.

Conversational AI
Make every agent your best agent and maximize call center effectiveness and efficiency with our conversational AI solutions powered by cloud technologies.

Learn more
Omnichannel customer support
Provide customers with 24/7 multilingual support through the channel of their choice. Our global contact centers double as a social media command center to help you better understand your customers.

Learn more
Speech analytics
Automatically monitor, record, and analyze 100% of your customer calls to enhance agent performance, ensure compliance, boost customer experience, and obtain key insights to drive marketing and sales.
Learn more
Predictive Net Promoter Score (NPS)
Turn your customers into advocates using our predictive NPS framework, which allows you to process and model structured and unstructured data for your entire customer base, even without a survey.

Contact center predictive analytics
Shift from reactive to proactive with our contact center predictive analytics solutions. Turn data into insights into action to increase first call resolution, drive cross-channel usage, and more.

Learn more
Technology services
Connect your enterprise ecosystem, enhance security, and automate your business functions with our application, cloud, and third-party integration services.

Learn more
Why
Genpact
As a leader in customer care, we provide an end-to-end transformation through operational excellence and technology accelerators to create a customer-centric experience and reduce cost to serve.
750 +
million customer interactions annually
How we
think
Tap into our latest thought leadership.