A partnership that transforms legacy systems into future-proof solutions
In the ever-changing modern world, enterprises must be flexible to adapt, survive, and thrive. Traditional ways of working – with rigid operations and unstructured data – are holding some businesses back.
It's why many businesses are looking to upgrade their operations to SAP S/4HANA – a ready-to-run cloud enterprise resource planning (ERP) system that delivers industry best practices and continuous innovation. If your business is one of them, we're here to help.
We'll show you how to create better experiences for customers and employees and make the most of your existing tech investments while preparing for the future.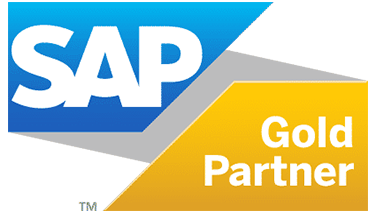 Our solutions
As an experienced SAP business integrator, our experts help companies innovate to deliver simple yet effective future-state solutions
App maintenance
We can help you improve legacy applications while integrating new ones, drive innovation, make the most of IoT, and prepare for sustainable growth
Discover more SAP insights
+ 90 %
NPS thanks to our "process + SAP expertise"
2,500 +
trained SAP professionals
25 +
SAP accelerators and solutions
"We really wanted Genpact to operate as a business integrator. We had a system integrator. We had the business, but what we wanted is Genpact to operate in the middle of that, to give guidance and expertise."
Matthew Scott
SAP S/4 HANA Business Program Director, Astellas Pharma
Why Genpact and SAP?
SAP is a popular ERP that has been widely adopted by enterprises around the world. With bespoke solutions tailored to your needs, an ability to scale, and prebuilt integrators, SAP underpins leading business operations.
However, SAP can be difficult to navigate without a guide. Genpact is ready to help thanks to our deep expertise in automation, analytics, digital technology, and business processes. Plus, Genpact understands RISE with SAP – SAP's business transformation-as-a-service product that focuses on shifting customers into the SAP cloud product infrastructure. Meaning we are ready to take your business into the future.