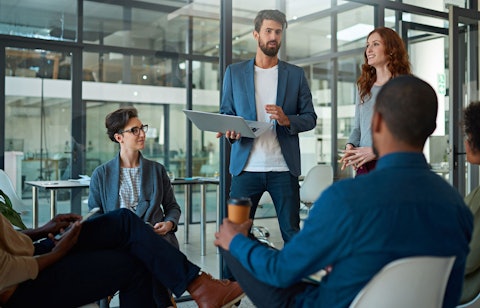 Many enterprises rely on SAP enterprise resource planning (ERP) systems. At its best, SAP can boost efficiency, reduce costs, and improve employee and customer experiences. But if SAP systems aren't properly managed, they can create more problems than they solve.
In this blog, we explore six common SAP challenges and how to tackle them.
Common SAP challenges
Legacy and lagging: SAP ERP Central Component (SAP ECC) is an on-premises system. Over the past two decades, many customers customized SAP EEC to such an extent that it's now unable to support business agility. They've also created multiple instances due to organic and inorganic growth. The result? A sluggish ERP that can't effectively serve the modern enterprise.
Disconnected from business value: Business and technology leaders often have differing views of SAP because of how it became implemented. Some view it merely as a functional system rather than an innovation engine. With this mindset, managing SAP becomes a chore, and enterprises fail to realize its full potential.
Migrate or transform? Businesses are under a time crunch as SAP gradually moves clients to the latest version of its ERP, SAP S/4HANA. And in 2027, SAP will end support for SAP ECC. With this deadline looming, many companies get caught in a dilemma – should they migrate or transform? And how?
Plastering over processes: When SAP is working effectively, it powers smooth business processes – but technology alone won't fix an inefficient process. Many companies fail to fix processes before introducing IT, making it impossible to standardize effectively and adopt SAP best practices.
Data disasters: Every enterprise wants to make smarter, data-driven decisions. But with fragmented ERP, companies struggle to consolidate, cleanse, and uncover real-time insights from their data.
Security concerns: Enterprises fear cybersecurity breaches, so defining who can access data and when is essential for compliance against a variety of regulations. Though this approach can empower SAP users, security is often overlooked during SAP implementations.
SAP best practices
Through our work managing leading global enterprises, including SAP users, we've identified some best practices for the SAP S/4HANA transformation:
Keep the end in mind: Making the most of SAP begins with an understanding that it's about more than technology – it's about business transformation. Adopting SAP best practices within a global template will fuel the innovation engine.
Connect to business outcomes: With this new mindset, it's time to build a business case for SAP. Think about how an ERP system will better serve business functions, meet industry needs, create better ways of working for employees, and transform customer experiences.
Fail to plan, plan to fail: Though companies may feel rushed to modernize SAP systems, effective change doesn't happen overnight. Build out a carefully phased and prioritized plan to realize the greatest value from your SAP investments.
Put process before technology: Address existing process problems early on. For example, process intelligence can help find and fix bottlenecks. Processes can then be standardized and optimized with SAP best practices and SAP's industry-specific offerings.
Don't forget the data: Data is the foundation of any ERP system – the better the data, the better it will work. To make the most of SAP, consider a data readiness framework that includes data discovery, quality, cleansing, and governance.
Seek support: Don't just outsource, transform. An SAP gold partner like Genpact can connect processes, data, people, and technology to align with "Rise with SAP" offerings. For global deployments, the right partner can also help navigate statutory and regulatory requirements in each region.
Turning a vision into a reality
A global electrical distribution company had 60+ SAP instances worldwide. Turning to Genpact for advice, we built a roadmap to consolidate all business areas into a single instance of SAP. Now, the business has unified data and standardized processes for a smooth path toward SAP S/4HANA migration.
In another example, a supplier of scientific instrumentation found itself forced to rush its implementation of SAP S/4HANA. As a result, the company had almost no user adoption and a sinking investment. Genpact reimplemented SAP S/4HANA by involving business users, evaluating process, data, and security gaps, and assessing template issues. As a result, user adoption increased by over 80%.
Looking to the future
Modern enterprises need modern ERP systems. By adopting SAP best practices – with the support of a knowledgeable partner – companies can transform legacy SAP systems into powerful solutions that drive business value for years to come.
Blog