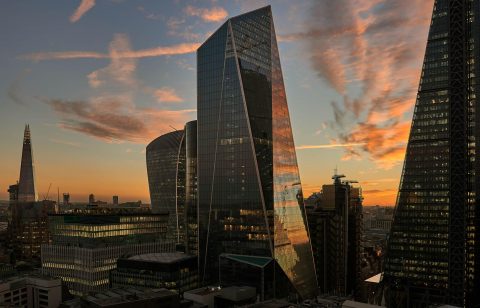 Make the move from experimentation to scale
Only 8% of analytics and cloud leaders have fully integrated analytics and artificial intelligence (AI) into their business processes. And only 9% say their cloud migrations are complete.
That's according to a recent study conducted by Corinium Global Intelligence, in partnership with Genpact, to examine the state of data-driven business transformation.
With insights from executives across a range of industries, our study explores best practices for building data-driven enterprises with cloud and analytics – and what's holding some businesses back.
One thing is for sure – the time to transform is now. In fact, 100% of study respondents say their businesses have been negatively impacted by an inability to make data-driven decisions. Our report will help you break this trend.
Begin with data on cloud
As every enterprise focuses on business agility, resilience, and growth, moving data onto cloud lays the foundation for actionable insights. How will your business turn its data-driven vision into a reality?
More analytics and cloud
insights