Overview
For retail banks, success depends on creating and delivering delightful customer experiences. That's where we come in. We combine our process and industry knowledge with cutting-edge technologies to drive customer delight and loyalty.
Featured
solutions
We partner with clients to transform their organizations using seamless front, middle, and back-office processes that deliver better results and drive profitability. We enhance customer experiences, improve competitiveness, accelerate growth, boost agility, and enable sustainable transformation.
Banking operations
From integrated digital onboarding to proactive outreach campaigns and personalized omnichannel experiences, our Cora Banking Operations solution helps you deliver exceptional customer experiences.
WATCH THE VIDEO
Collections
With a personalized collections strategy, omnichannel outreach, integrated self-service, and seamless payment options, we deliver the greatest value for our clients.
WATCH THE VIDEO
Payments
Enhance the speed, security, and convenience of your customers' payments with our digital payment solutions.
READ THE CASE STUDY
Wealth management
Transform your wealth management business processes with our digitally enabled advisory services that drive seamless customer engagement across the value chain.
READ THE CASE STUDY
Digital onboarding solutions
Get more customers in the front door using our digital onboarding solutions powered by our proprietary artificial intelligence platform, Cora.
READ THE CASE STUDY
Contact center
Improve your customer service and enhance your brand equity with our contact center solutions, which enable contact centers to double as social media command centers.
Customer data management
Run relevant, contextual, and personalized marketing campaigns with our Cora Customer Data Management solution, which gathers internal and external data to form a 360-degree view of your customer.
WATCH THE VIDEO
Marketing and sales optimization
Using a data-driven approach, we help you generate quality traffic, improve the return on your marketing investment, acquire new customers, and enhance sales effectiveness.
Mortgage and loan origination services
From pre-screening to disbursement, we digitize processes and support the complete loan lifecycle. Our mortgage process solutions speed lending decisions, improve credit quality, and minimize risk.
LEARN MORE
Business-process-as-a-service (BPaaS)
Grow and scale your business without major capital outlays using our BPaaS model, which combines cloud-based technology, digital solutions, and our end-to-end managed services.
Cora LiveWealth
Improve the wealth and asset management experience for your clients and advisors. Cora LiveWealth, our AI-powered solution gathers, extracts, and normalizes data for real-time reporting.
LEARN MORE
Cora Loan Originations
Increase deal volumes and conversion rates with Cora Loan Originations, which delivers scalable, compliant, and secure transaction processing across the entire lifecycle of the loan process.
Cora LiveSpread
For smarter, faster credit decisions and more effective risk management, automate your financial spreading with our breakthrough artificial intelligence product, Cora LiveSpread.
VIEW DETAILS
Target operating model
Design a best-in-class target operating model and achieve the ideal mix of people, process, data, and technology, with our consulting and implementation services.
READ THE CASE STUDY
Cora Journey Optimizer
Provide seamless, personalized, and timely service across channels with Cora Journey Optimizer, which delivers a full view of your customers' needs, behaviors, and journeys.
WATCH THE VIDEO
Data-driven banking
Transform data into actionable insights to drive business decisions that enhance customer and employee experience, enable accurate forecasting of resource needs, and drive overall performance.
VIEW DETAILS
Why
Genpact?
Whether it's payments, customer support, personal lending, collections, wealth management, onboarding, or servicing, our consumer banking services and solutions cater to all your customer needs.
+ 19,000
financial services experts
+ 18
global delivery centers
How we
think
Tap into our latest thought leadership.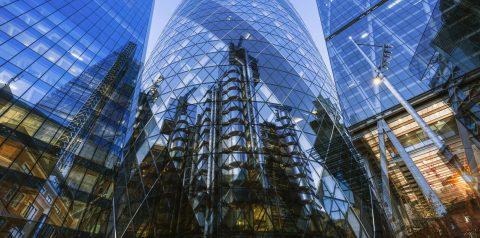 Executive insights: Goldman Sachs and Genpact
LEARN MORE