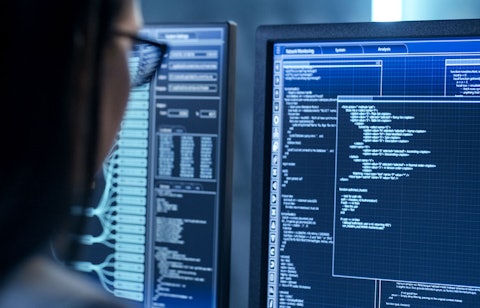 Imagine an industry that touches every part of our lives—everything from where we live to how we work—yet only includes the contributions of a fraction of the women in India. I've just described the dismal state of our IT industry, but the good news is that it's starting to change. This shift, I believe, will benefit companies for decades to come.
If we look at the broadest picture, we'll see that women represent only about 25% of the workforce in India, yet nearly half of the population, according to the most recent data from the World Bank. That fact is troubling to me. If you're not representing 50% of the population, then something is not right.
As business leaders, we know that making room for everyone to succeed at work is not only the right thing to do, it's the smart thing. Study after study has shown that an inclusive workforce improves innovation, boosts corporate performance, and energizes employee engagement. How can we harness all the intelligence and ingenuity needed to compete on today's global stage without having access to all the diverse talent and value that women bring?
Companies have the power to change this situation, but first we need to dismantle the unconscious bias and stereotypes that exist. One of the first things to realize is that work-life balance is not strictly a woman's issue. We are all given 24 hours in a day. How we use that time—our personal productivity—is absolutely not a gender issue. It's the same for all working people. When companies strive to build teams comprised of men and women that have clear expectations and a plan for what needs to be done, then work-life balance can be achievable for everyone.
Increasing the number of women in tech also means giving them a stronger network of support, both in and out of the workplace. It's no surprise that research shows that nearly 50% of Indian women drop out of the corporate pipeline between the junior and mid-level points in their career. That's typically when they are starting families, and struggling to combine the demands of motherhood and child care with returning to work. By providing flexible work arrangements, access to day care, and remote work when suitable, companies will go a long way in attracting—and keeping—these talented IT women in the workforce. The goal should always be a focus on capability, not how many hours someone is spending in the office. If something can be done remotely, why not?
Inside the workplace, we need to have stronger and more vocal mentors. There is nothing more isolating for women than looking around and not seeing anyone who can be viewed as a role model. Particularly in technology, there are subtle biases and stereotypes that can make women feel misunderstood and not valued for the talent they bring. By having more women mentors, companies can break down these walls. It allows them do away with harmful biases that keep women from entering the field and moving ahead. Gender diversity needs to be a business priority, not merely a function of HR.
Women need to do their part as well. As technology rapidly evolves and changes, they must be open and willing to unlearn. That means constantly upgrading their skills so that they match the needs of the marketplace. Sometimes that kind of change is uncomfortable. It requires patience, adaptability, and a strong belief in the mission of the company. At some point it boils down to an individual asking herself: How much am I willing to commit? How much time and effort am I willing to put in to make this job work?
When women—in fact, when all of us—have a clear answer to that question, change happens. Companies that create an atmosphere where talent and capability—not facetime—are the benchmarks of success, will truly tap into what it takes to win in the 21st century.
The article was authored by Vidya Srinivasan, Global Infrastructure & IT leader at Genpact, was first published by timesjobs.com in March 2019.

Article