Customer Support Automation - Our Solutions
Attract and retain customers with an empathetic and insightful customer support solution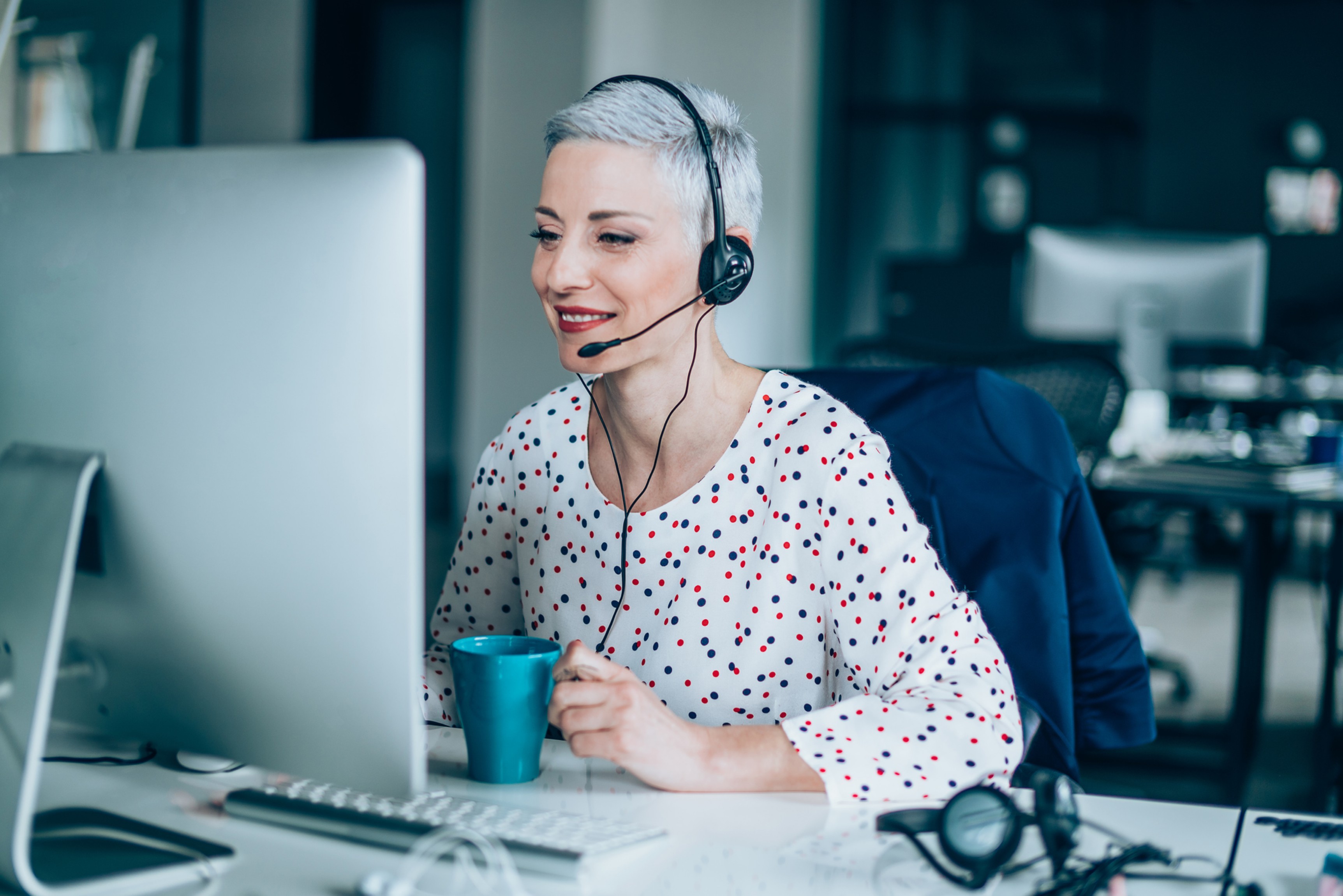 Choose customer support solutions that make it easier to offer a more personalized and responsive service to customers.
This global bank tripled loan-conversion rates from 4% to 12% with an omnichannel contact center designed and engineered to deliver exceptional customer service.
Cloud-based solutions enable financial institutions to seamlessly incorporate new capabilities into their customer support ecosystems and make omnichannel integration a reality.
The Forrester Wave™ highlights Genpact's ability to deliver insights as a service through domain, data, analytics, and technology expertise. 
customer interactions annually
We have customer support solutions and products that fit your needs
Our Cora Customer Support solutions combine human skills with digital technologies to make customer support more empathetic and responsive to customer needs.
To stay ahead of my competitors, I need to deliver exceptional customer and employee experience ​
3 Products & Solutions
Experience-led transformation
Using a research-centric design methodology, we map end-to-end digital and live-contact journeys, redesign experiences based on customer and agent needs, and connect experiences to operations – from front to back office.
Learn more
Platform modernization
To address the needs of your users, we modernize legacy customer and employee-facing platforms. Whether it is a new, front-end website or an improved customer relationship management solution to empower your employees, we blend qualitative and quantitative data to design personalized, contextually relevant, user-centric solutions.
Learn more
Work-from-home enablement
We expedite your transition to work-from-home with our reusable tools, frameworks, and digital solutions. Our suite of secure, on-cloud solutions and pretrained artificial intelligence (AI) accelerators enable digital workplace, endpoint security, control, and governance. To help you provide continuous services while mitigating risks, we also deliver employee upskill programs.

I need a cost-effective way to serve my customers
2 Products & Solutions
Self-serve enablement and optimization
From online portals to chatbots to interactive voice response systems, we design, deploy, integrate, and optimize self-service solutions. The result for your customers? A truly unified experience with smooth handoffs between traditional and digital channels. And for your bank? An increase in self-service adoption, faster issue resolution, and the opportunity to engage more deeply with your customers.

Workforce management
Optimizing your agents' schedules and ensuring consistent service levels for your customers is critical. Using customer support automation and analytics, we can help you predict your staffing needs and manage customer interactions across multiple channels without burdening your agents. Our solutions cut agent attrition and increase agent engagement.

I need to enable agents to lead customer conversations with empathy and insights
4 Products & Solutions
Service-to-sales support
We provide end-to-end sales support services. Our analytics and AI-powered solutions help agents validate customer credentials and make sure that customers qualify for the products and services they are looking for. And these solutions enable agents to promote self-service. Our proven solutions help you engage with your customers in real time and recommend products and services that drive portfolio expansion.

Contact center assistance
We can help you optimize call quality, monitor and analyze agent performance, and train your agents. Our center of excellence provides experienced call-quality coaches, specialized analytics, and innovative call-monitoring technology, enabling you to enhance the overall customer experience.

Conversational AI
Powered by our cloud technologies, our conversational AI solutions help agents identify the best possible resolution for each customer and improve agents' ability to negotiate with real-time scripts. Using machine learning and natural language processing, our solution empowers your agents to provide a higher level of service.

Omnichannel customer support
We help you serve your customers through the channel of their choice and enhance customer interactions. Our global network of contact centers offers multilingual capabilities and doubles as a social media command center to help you understand your customers' needs and provide the support they require.
Learn more
I need to make it easier for my agents to deliver an exceptional customer service and experience in real time
3 Products & Solutions
Speech analytics
With our speech analytics solution, we can automate your call-monitoring process to help you improve customer service and obtain critical insights for your marketing and sales strategies. The solution analyzes and scores agent conversations, monitors for specific words and phrases to assess compliance risk, and provides machine assistance to your agents in real time.

Predictive Net Promoter Score (NPS)
Our predictive NPS framework, which uses advanced speech analytics, helps our clients make data-driven predictions about their customers. With our NPS framework you can target the right customers with the right messages at the right time. Our solution analyzes your customer base end to end to drive high-quality, targeted engagement and improve your NPS.

Contact center predictive analytics
With our analytics-driven customer service solutions, we provide insights that will help you optimize your interactive voice response rates, increase first-call resolution, enhance cross-channel penetration, eliminate web breakage, and drive customer satisfaction. We can also help you capture and assimilate information from disparate customer service systems and generate on-demand reports using data marts we build and manage.

I need to automate customer support, improve business continuity, and lower downtime
2 Products & Solutions
Business technology services
Fast-track your digital transformation by modernizing the underlying technology for debt collection. Our application, cloud, and third-party integration services connect your enterprise ecosystem, enhance security, and automate your business functions. The results? Agility, speed, and scalability.
Learn more
Customer support automation
We can help automate and integrate your collection process end to end. With our customer service automation, powered by robotic process automation and intelligent automation solutions, you can drive performance across all channels of customer interaction and orchestrate agent and customer experiences to improve recovery.
Learn more
Find answers to your business needs.