Intelligent and proactive financial crime and risk management
Getting – and staying – ahead of financial crime is critical not just for financial institutions but for the good of society as a whole. Meanwhile, criminals are constantly innovating. New threats are emerging. Regulations are evolving. The cost of compliance is evolving. High transaction volumes are straining existing systems. And multiple ecosystems and partnerships are adding to the complexity.
Genpact can help. Our team of ex-regulators, industry experts, and data scientists enables financial institutions to prevent, detect, and reduce the risk of fraud and financial crime.
Set the gold standard for governance, risk, and compliance with our end-to-end financial crime risk management solutions, which span people, processes, data, and technology to reduce exposure to financial crime and fraud.
Our impact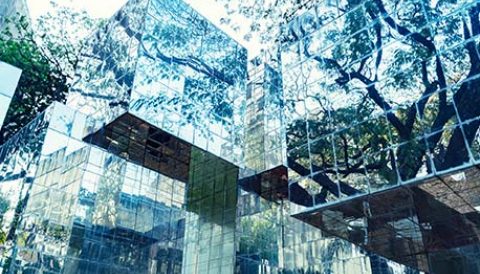 Helping small businesses while protecting taxpayers' dollars
Genpact helped Primis mitigate the risk of 2,500 Paycheck Protection Program loans in just two months.
LEARN HOW
Our
solutions
Whether you need to transform and modernize your risk and compliance processes or find a partner to manage your anti-money laundering, Know Your Customer, and fraud functions, we can tailor specific products and solutions to fit the needs of your business.
riskCanvas™
Detect, investigate, and prevent financial crime with riskCanvasTM, our end-to-end solution for anti-money laundering, fraud, trade surveillance, compliance management, and more.

Watch video
Anti-money laundering (AML) as a service
Remove the burden of technology and operational management with our AML-as-a-service solution. We design, implement, and manage automated and efficient AML programs that optimize AML operations.
Read a case study
Fraud and dispute management as a service
Transition to a more efficient managed services model with our fraud and dispute-management-as-a-service solution, with data and insights at its core.
Data management
Integrate vast amounts of data from unstructured and structured sources, and unlock value from the full breadth of data with Tesseract, our proprietary data-wrangling engine.

Risk analytics
Make better decisions for your financial crime risk management programs with our risk analytics solutions backed by data science, artificial intelligence, and machine learning.

View Details
Technology services
Connect your enterprise ecosystem, enhance security, and automate your business functions with our application, cloud, and third-party integration services.

Learn more
Why
Genpact
With over 20 years of anti-financial crime and compliance management experience, our team of ex-regulators, industry experts, and data scientists has delivered solutions for some of the most highly regulated organizations and can tailor specific products and solutions to fit your needs.
2,000 +
risk management experts
50 +
of the world's largest financial institutions served
+ 40 %
reduction in total cost of ownership
How we
think
Tap into our latest thought leadership.
When it comes to anti-money laundering and anti-fraud, together is better
READ THE ARTICLE