Build resilience and foster growth
Inflation and supply chain shortages are just two challenges facing businesses, and the effects are being felt downstream in the invoice-to-cash (I2C) process. As customers stock up, suppliers see orders spike, buyers max out credit limits, and there's an increase in requests for amended terms. This results in higher days sales outstanding (DSO) and past-due invoices.
Chief financial officers need fast access to cash-flow forecasts, revised credit limit strategies, and complete visibility into cash positions. But not all accounts receivable management teams are up to the task.
For many companies, accounts receivable functions are labor intensive and overly complex. To add greater value, they need the right measure of functional expertise, automation, and AI to streamline processes and transactions and unlock predictive intelligence.
Genpact's transformation services help you build an agile and future-ready invoice-to-cash function.
Our solutions
Our accounts receivable services and automation solutions help companies rethink credit strategies, improve collections, manage disputes and deductions, forecast cash flow, and gain visibility into their cash conversion cycles. Learn more about our solutions.
Account administration
Use intelligent automation and AI to automate customer master data and contract setup. Our solutions pull data from credit bureaus and flag changes that enable credit assessments and credit threshold management.

Electronic invoicing
Our e-invoicing solution automates the billing process and cash application. It captures data from multiple sources to create a single view of billing data and delivers invoices electronically.

Cash application management
A touchless cash application solution that uses automation and AI to process data formats, matches payments to open invoices, sends alerts for unidentified payments, and manages refunds and exceptions.

Deductions management
We automate dispute resolution. Our solution aggregates dispute and deductions data and uses a dynamic workflow to provide real-time visibility of dispute statuses for monitoring and governance.

Invoice to cash managed services
We help you design and run an agile invoice-to-cash function with our accounts receivable services such as account administration, invoicing, collections, cash application, and deductions management.

Why Genpact
Our invoice-to-cash services combine process knowledge and operational experience with receivables management automation and a strategic alliance with HighRadius. Our accounts receivable services team has over 12,000 experts delivering solutions to more than 250 clients around the world.
Transforming invoice to cash at Dentsply Sirona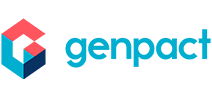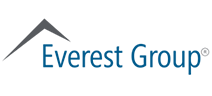 "Genpact's operations consulting practice and strong technology ecosystem guide firms in their finance transformation journeys. Its core strengths are finance domain expertise and industry solutions."
12,000 +
invoice-to-cash experts
20 +
years of experience in accounts receivable services transformation
How we think
Businesses feel the impact of volatility on their cash flow as demand, supply, and prices fluctuate. To help your business gain greater visibility and control, access our latest insights on how to rethink processes with digital technologies and analytics.