Accelerate business transformation
When you're looking to redesign your business operations, traditional methods of process analysis often fall short. Genpact and Celonis can help. We bring our industry, functional, operational, and Lean Six Sigma expertise to the table. Blended with leading process mining technology and the Execution Management System (EMS) from Celonis, you can do more with your data.
Across every industry, we give businesses a comprehensive understanding of their operations – from processes to performance. We help them identify opportunities for continuous improvement while mitigating risk and maintaining compliance.
What's more, Genpact can find the right approach for responsible and scalable generative AI and large language models (LLMs). We will help you generate insights that answer complex business questions, optimize workflows, reveal bottlenecks, and support data-driven decisions. We do this by harnessing our decades of process, data, and analytics expertise – earned from implementing Celonis across various industries.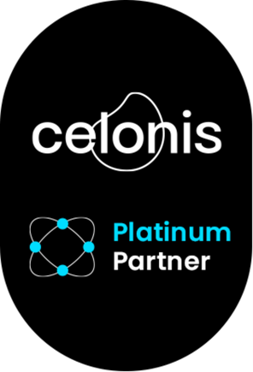 The Genpact and Celonis partnership
Genpact's process management experience and deep industry expertise work in harmony with Celonis' process-mining technologies. We can reveal how processes run, how to simplify them, and how to build future-proof operations.
Dive deep into process optimization
Discover how business leaders can unlock insights to bring digital transformation to life in procurement and finance.
Our solutions
Genpact and Celonis help organizations accelerate their digital transformation. Here are just some of the ways our partnership could benefit your business.
Explore digital twin technology
Digital twins are digital copies or representations of a process. They offer a consolidated view of the end-to-end processes to flag what is and isn't working. With Genpact and Celonis, you can easily visualize better ways of working.
Drive long-term value
At Genpact, we think beyond short-term achievements. We work hard to set up centers of excellence where data-driven transformation continues long into the future. We make sure businesses are set up for better change management, continuous transformation, and long-term value realization.
Improve customer experience
Working with Genpact and Celonis, we can help you put customers first. We'll show you how to improve outreach, optimize touchpoints, and increase satisfaction for greater customer loyalty. Together, we'll find and fix pain points for a better customer experience.
Streamline banking operations
Get a comprehensive view of banking processes, improve mortgage time to market, and streamline customer onboarding with a data-driven approach to process optimization. We use Celonis' banking solutions to help clients uncover insights and identify areas for improvement.
Improve insurance operations
Insurers need automation. With Celonis and Genpact, you can improve payment management, introduce touchless invoicing, reduce manual reporting, and increase compliance to mitigate risk and protect customer data.
Why Celonis?
"The partnership between Genpact and Celonis will revolutionize how companies digitally transform themselves with faster access to process improvements, disrupting the status quo on how they run, optimize, and operate their organizations."
Alison Close
Research Manager at IDC, a leading industry analyst firm
450 +
Celonis-trained professionals
9,000 +
transformation specialists
100 +
delivery centers in 30 countries
Our insights
Combining Genpact's data, industry, and process expertise with Celonis technology gives businesses powerful tools to reimagine their operations. This creates better operations that delight employees, customers, and partners for years to come.