Radically visualize and improve business operations
With best-in-class domain and process expertise embedded in Genpact's DNA, combined with Celonis' cutting-edge process discovery and mining technology, we are helping our clients accelerate and drive transformation, deliver faster ROI outcomes, and grow revenue and lower operating costs. Combining process experts with process mining enables companies from banking and retail to manufacturing and healthcare to visualize their operations' processes, analyze and monitor performance in real-time, and identify priority areas for continued optimization and improvement.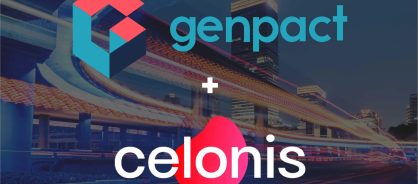 Why Celonis?
"The partnership between Genpact and Celonis will revolutionize how companies digitally transform themselves with faster access to process improvements, disrupting the status quo on how they run, optimize, and operate their organizations," Alison Close, research manager, IDC, a leading industry analyst firm.