Looking forward to better and faster decisions
Inflation, supply chain disruptions, and other factors are driving financial planning and analysis (FP&A) leaders to become more predictive and agile in their planning, according to Gartner's recent planning, budgeting, and forecasting primer. Firms need agility in their planning, forecasting, and performance management abilities to adapt to evolving and volatile business conditions.
Genpact transforms EPM, including FP&A, into true business partners delivering the predictive insights your company needs to make timely decisions. We begin by designing an EPM center of excellence (CoE), then we work to help you embed predictive intelligence into your reporting, financial planning and analysis, and robust enterprise performance management.
Our combination of EPM knowledge grounded in process expertise and linked to digital and analytics capabilities make it easier to uncover and act on insights. And our consulting-led approach benefits from proven transformation frameworks that drive world-class EPM.
Our solutions
Our suite of services and modular solutions deliver next-generation EPM and FP&A operations. Accelerate the data-to-insights-to-action cycle with the tools to rationalize and automate reporting, unlock connected planning, and improve business performance management.
Why Genpact
An effective EPM program builds on a foundation of process excellence, technology enablement, data management, and an agile operating model. We deliver end-to-end transformation across them all. With over 5,000 EPM experts, we deliver FP&A services at scale to more than 150 enterprises worldwide.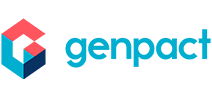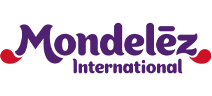 "Genpact's global reach and deep understanding of both finance operations and our industry make it the strategic partner we need as we build the best snacking company in the world."
How we think
Taking a data-led, and digitally enabled approach to planning, analyzing, measuring, and reporting on performance, the FP&A function is free from the shackles of static reporting and reactive analysis and adds value through predictive insights.