Add strategic value to your AP function
Gone are the days when the AP function was seen as just transactional. As chief financial officers transform from fiscal protectors to champions of innovation and growth, AP has transformed into a driver of growth and profit, with a clear strategic vision and mission of its own.
As businesses adapt to volatile supply and demand, a streamlined AP process has become a top priority to build financial resilience and strengthen supplier relationships.
AP teams play an important role in supporting their businesses by managing an efficient and effective approach to supplier payments that doesn't impact essential business supplies or the corporate reputation. They must focus on building agility, automation, and data-led intelligence through advanced digital technologies like generative AI to create a resilient, future-ready AP function.
Genpact can help you deliver strategic business value with AP digital transformation initiatives that standardize and automate your AP processes.
Our solutions
Our AP solutions are built on a foundation of deep finance process knowledge and powered by automation and artificial intelligence (AI). We help you break down functional and process silos within AP and procurement functions to improve business results and the supplier and employee experience.
Payment anomaly detection
A cloud-based solution that uses AI to quickly identify anomalies such as duplicate or potentially fraudulent future payments. It prevents cash leakage and optimizes working capital through end-to-end audit of all invoices and supplier payments.
Accounts payable managed services
We design and run an agile AP function with AP services such as document management, invoice processing, invoice resolution, payments, and helpdesk.
Why Genpact
We offer a unique mix of AP process knowhow and operational experience, a market-leading AP automation solution called Cora APFlow, and strategic alliances with best-of-breed technology companies. Our AP solutions team has over 13,000 experts delivering services to more than 200 Fortune Global clients.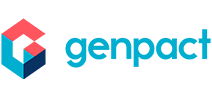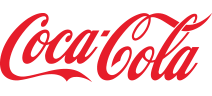 "We feel truly privileged to be partnering with Genpact in digital transformation. We proudly acknowledge that Genpact is our sole strategic partner for all of our finance-related transformation."
13,000 +
AP and service delivery experts
20 +
years experience in transforming AP
How we think
Organizations are adapting to new ways of working, managing costs, prioritizing sustainable growth, and building resilience. AP teams can play a strategic role in contributing to this by reinventing their operating model and introducing automation, AI, and data-led intelligence to pave the way.