Build a strategic R2R function
Today's CFOs want to move beyond traditional controllership and financial reporting to deliver timely strategic insights that build competitive advantage.
Too often, legacy systems get in the way. Manual, siloed, and fragmented processes interrupt the flow of information. Disparate data sources that are hard to interpret limit enterprise-wide visibility and create a disconnect across the front, middle, and back offices. And this disrupts service to internal and external stakeholders and increases the risk of noncompliance.
Genpact combines design thinking with a deep knowledge of the finance function to help CFOs and financial controllers rethink their record to report operations.
Using intelligent automation, artificial intelligence, and predictive analytics, we transform your R2R processes to enable real-time reporting. And you achieve a faster, more agile, and error-free closing of the books while improving compliance and your decision-making ability.
Our impact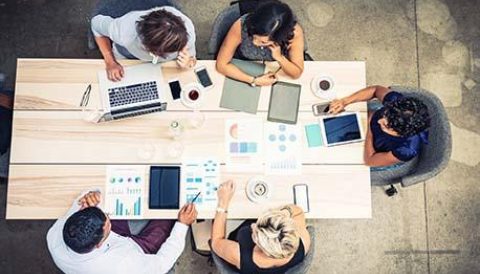 Reducing finance workloads and improving results through automation at Mondelēz
See how we partnered with Mondelēz International to transform their finance function. Together, we reduced the finance team's workload and improved efficiency, accuracy, and compliance.
WATCH THE VIDEO
Our
solutions
Our patented transformation and R2R process automation frameworks and digital finance technologies combine to create a faster and error-free financial close process.
Financial close and reporting services
Standardize processes globally to close the books faster and deliver timely reports for all legal entities.
Learn more
Closing and reporting process transformation
We draw from our R2R solutions and frameworks to map your process blueprints and design and implement a target operating model for reduced workload and deeper insights.

Learn more
BlackLine finance controls and automation
Automate journal entries, account reconciliations, intercompany accounting, month-end close, variance analysis, and controls assurance with BlackLine's unified SaaS-based platform.

Learn more
Continuous Close Accelerator
Continuous Close Accelerator helps companies transform the financial close process from a stressful, linear exercise to an ongoing, dynamic set of activities that reduces overall time to close books.
Learn more
Intelligent reporting assistant
A reporting solution that gathers and analyzes structured and unstructured data from all sources. It uses machine learning and AI to provide real-time predictive insights with automated commentary.

Learn more
General accounting services
Services include managing journal entries, fixed assets accounting, inventory and supply chain accounting, intercompany accounting, account reconciliations, accruals and reserves, and expense accruals.
Learn more
General accounting transformation
We bring you best practices to reimagine your general accounting processes. Apply our insights to make reconciliations smarter, automate journals, and cut the number of open items your team manages.

Learn more
Lease accounting and compliance
Meet the lease accounting regulations with our turnkey solution, powered by LeaseAccelerator. We offer process transformation, data collection and migration, technology implementation, and consulting.

Learn more
Tax accounting services
Tax compliance for corporate and transactional taxes, including tax accounting, and analysis. We reconcile provision and deferred tax accounts, valuation allowances, FIN 48 reserves, and state taxes.

Tax return services
Corporate direct tax returns, transactional tax returns, including VAT and sales, federal and property tax returns, and premium tax returns for insurance. We also prepare transfer pricing documentation.

Fund management services
Our comprehensive fund management services help clients minimize financial spreading, reduce market risk, and match funding to help minimize interest-rate risk.

Fund accounting services
We provide cash transactions accounting and intercompany current-account reconciliation and monitor equity, investment, and the income accounts of funding entities. We also manage currency exposure accounting.

Treasury reporting services
We provide statutory treasury reporting, mandated disclosure requirements (FAS 52, 133/61, 115, 157), and transfer pricing reports for multiple jurisdictions to comply with reporting requirements.

Why
Genpact
Genpact combines cross-industry financial controllership and R2R operations expertise with leading consulting experience and digital and analytics capability. Our record to report team is the world's largest, with more than 15,000 experts delivering services to 200+ Fortune Global clients.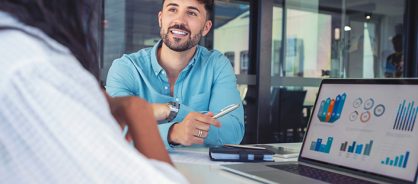 Rethinking F&A, the digital way
A global specialty lines (re)insurer turned to Genpact to assess and implement BlackLine's cloud-based accounting solution to handle regulatory complexity in its finance and accounting reconciliation and close processes.
READ THE CASE STUDY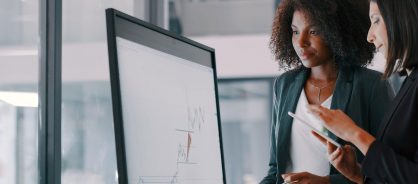 Accelerating a global bank's earnings release
Genpact helped an investment bank redesign its financial close processes to enable faster earnings reporting to the street more efficiently.
Read the case study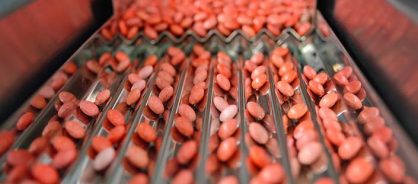 Accelerating the SAP S/4HANA journey
A leading life sciences company placed its trust in Genpact to standardize R2R processes and boost business agility with a move to a single global instance of SAP S/4HANA.
READ THE CASE STUDY
"Genpact's global reach and deep understanding of both finance operations and our industry make it the strategic partner we need as we build the best snacking company in the world."
15,000 +
record to report subject matter experts
How we
think
To respond to immediate challenges and tomorrow's reality, leading CFOs and financial controllers are adapting to new ways of working, prioritizing growth, and building resilience. Reinventing finance with digital to close the books in real time offers quick insights into financial performance for more confident decision-making.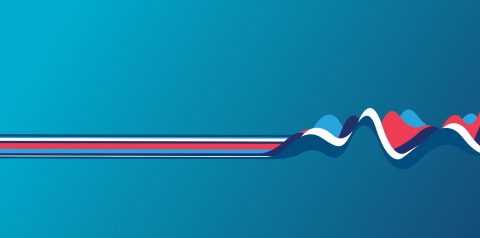 CFOs empowering enterprises in the age of instinct
READ MORE
How finance and accounting can streamline and innovate with cloud
READ MORE
Four 0s and a 1: Coding the resilient finance function
READ THE BLOG
Customer and employee experience
Are emojis the new user experience measure for finance?
READ MORE