Finance: a strategic business partner
Agile, data-driven finance functions have become strategic partners to their businesses. They deliver real-time, predictive insights on enterprise performance, uncover revenue opportunities, keep the company compliant, and create quality user experiences. When operating at their best, finance teams close the books on demand, run seamless procure-to-pay processes, automate order to cash, and enable smarter decision-making.
Genpact's accounting and finance consulting services guide CFOs as they create future-ready finance functions. Our experts help reimagine finance operating models, eliminate the burden of transactional processes, and arm business leaders with intelligent insights.
Build on our finance knowledge, digital technologies, analytics capabilities, and proprietary transformation framework to create and operate a world-class finance organization.
Our solutions
Our accounting and finance consulting services and solutions combine our F&A knowledge with automation, AI, and finance analytics to accelerate your digital transformation and improve service delivery.
Why Genpact
We are one of the largest providers of finance and accounting services with a team of over 40,000 people, providing services to more than 300 clients in 30 languages, from 64 global delivery centers. We're ready to help your business deliver outcomes that make it stand out in the market and grow.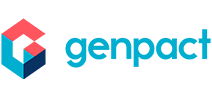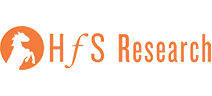 "Genpact's unique mix of deep domain expertise and process excellence combined with innovative digital assets and data-driven insights enable finance organizations to become a trusted business partner driving meaningful business outcomes."
1,600 +
finance transformation consultants
$ 20
billion of cumulative financial impact delivered to clients
How we think
Business priorities are changing, and finance teams must transform to support new goals, expectations, and experiences. Learn the insights we've generated from our work with Fortune 500 companies and bring new perspectives to your business.