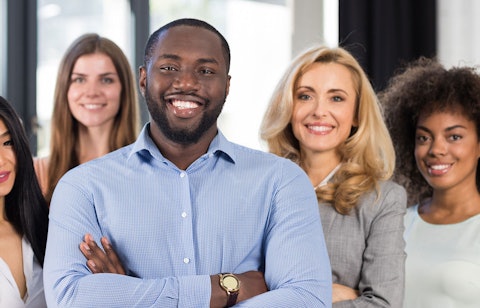 The concurrent crises this year have brought into focus all too clearly the multiple inequities that exist in global societies today, from access to healthcare and education, to opportunities for career advancement.
At Genpact, we know that building a diverse workforce is fundamental to building industries, communities, and societies that work for everyone. We must continue to foster equity and inclusion and break down systemic barriers. And, we all need to chip away at unconscious bias and create access for all.

We know this goal is large. And to achieve it, we need partners who share that vision.
For that reason, we are thrilled to work with Fortune as their knowledge partner in helping to build and enable the next generation of purpose-driven leaders. Fortune recently announced our partnership to create Fortune Connect, a new online leadership platform and community designed to invest in and nurture tomorrow's business leaders.
Fortune Connect fellows will receive access to personalized programs designed to educate, train, and connect individuals across a wide range of industries. At Genpact, among our inaugural class of Fortune Connect fellows, we are emphasizing gender and racial diversity – ensuring that a diverse population of rising talent within our organization have the access and exposure they need to advance their careers.
Fortune Connect fellows will be mentored by top business executives, gain access to a wide range of skills, and receive personalized executive coaching with key experts and researchers. They also will gather together virtually with fellow executives to trade ideas and insights, as well as have a bit of fun.
The goal is to create leaders ready to face tomorrow's unique business challenges. Those who understand that a successful business does more than make money; it is an organization of diverse people who are driven every day by a higher purpose that serves employees, shareholders, clients, and the communities in which they live and work.
I am proud of the first 50 Fortune Connect fellows Genpact has chosen. They are a diverse group of up-and-coming executive leaders across our company.
We are partnering with Fortune Connect because we believe that in today's constricted yet borderless world of work, it is important to actively train tomorrow's leaders to embrace a socially conscious, diverse workforce that benefits all.
We welcome our first Fortune Connect fellows and we wish them the best of luck, because as they succeed, we all succeed.
Blog