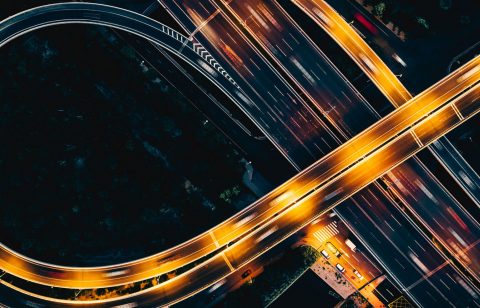 Last month, I returned from Grow 2020, our annual company meeting held in Orlando. It's not far from Cape Canaveral, where humanity first reached for the moon. It's the perfect setting for audacious goals and the ideal place to bring our company vision into focus.
After spending a week with over 500 Genpact colleagues, clients, partners, and industry experts, here are my key takeaways:
1. Digital transformation must be experience-led
The experience economy, envisioned by authors James Gilmore and Joseph Pine in 1999, is the next competitive battleground. Leading companies, whether they sell to consumers or businesses, will win the fight for market share by creating exceptional experiences.
Pine gave a keynote address at Grow and reminded us that experiences are about more than just the relationships between buyers and sellers. "Often, to create exceptional experiences for customers, you have to create exceptional experiences for your employees too," he said.
At Genpact, we put this thinking into practice with our clients. We're working with Bridgewater Associates to transform its employee experience. We're empowering employees to spend time wisely and embrace development opportunities to improve the quality of services offered to clients. With experience-led transformation, everybody wins.
2. Shared ownership is shared success
When our clients shared their transformation stories on stage, they repeatedly said that Genpact spoke to them with a unified voice and a strong sense of shared ownership. One client noted that we bring a level of commitment and accountability to the table, which allows us to act like one of their own.

To get there, we work as a team of teams internally, which was a key topic at Grow 2019. Only when we commit to collaboration by blending talent and expertise across departments can we unite around a common goal: the needs of our clients.
3. Create a continuous learning culture
Last year we launched Genome – a revolutionary training program for our teams. Genome allows skilled employees and experts to share their knowledge and help others learn new skills.
Today, we're seeing the returns. Our leaders are using Genome to build on their expertise and deliver a new breed of digital transformation for our clients. This digital transformation brings in the right technologies – including AI, automation, and analytics – at the right time to create exceptional experiences for employees and customers.
Genome has also ignited a passion for learning among our employees. Angela Duckworth, Grow keynote speaker and author of Grit: The Power of Passion and Perseverance, believes that the best learners "do not let temporary setbacks become permanent excuses." This is the beauty of Genome – past setbacks can be overcome when we develop the necessary skills to achieve things both personally and professionally that may have once felt impossible.
4. It's time to become instinctive or go extinct
Grow 2020 was also home to a number of immersive experiences based on a series of reports we're releasing this year exploring how companies in major industries – including banking, manufacturing, insurance, retail, life sciences, and healthcare – will have to adapt to thrive in the future.
Successful insurers, for example, will evolve from focusing on collecting premiums to acting as eternal protectors to their customers. And manufacturers will shift from developing products to engineering experiences – making the promise of servitization real. The next generation of leading businesses will have embedded AI across their organizations and share three core hallmarks that we believe will make them instinctive enterprises.
There is much for companies to do today to prepare for this age of instinct. By breaking down silos internally and externally, they will create connected ecosystems. They will combine the power of data, advanced analytics, and people's experience and judgment to generate predictive insights. And by reskilling employees and supporting them with the technology they will nurture an adaptive workforce. We're already seeing companies build these hallmarks in their organizations and are excited to help more prepare for the future.
Blog