Overview
Enterprise Performance Optimizer, built on Microsoft's Power BI, integrates data from ERP and other order-to-cash, procure-to-pay, and record-to-report systems into a single portal with custom views that deliver actionable insights.
Advanced visualization
Enterprise Performance Optimizer provides you with a consolidated view of business performance from multiple sources. It consolidates insights from ERPs, spreadsheets, process health metrics, performance gap alerts, and root causes. Users can also access industry benchmarks, as well as over 250 finance and accounting and procurement service level agreements. You can also drill down to process-level data.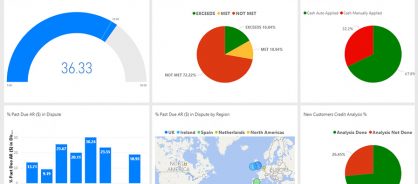 Insights and governance
Thanks to auto-alerts, users can monitor, identify, and address potential performance and security issues. With real-time monitoring and process performance visibility through configurable dashboards, Enterprise Performance Optimizer helps you analyze data more accurately as per defined criteria and accelerate decision-making.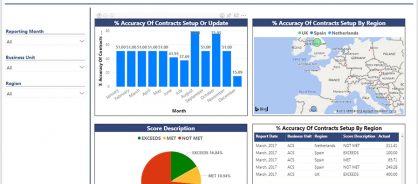 Featured solutions
Enterprise Performance Optimizer enables your team to deliver timely, credible, and accurate reports to guide strategic business decisions. Built on Microsoft's Power BI platform, it's easily configurable with your organization's existing technology systems and accessible from multiple devices.
Data analytics
User-friendly, configurable dashboards allow seamless data analysis and presentation. Users can explore industry benchmarks and over 250 service level agreements for finance and procurement processes.
Governance
Adopt automatic tracking of your organization's performance against SLAs, KPIs, and best-practice benchmarks. It will also help you identify potential performance issues via an auto-alert dashboard.

Collaboration
Cora ARFlow provides a consolidated view of performance and departmental issues using consistent metrics from a single portal. It enables real-time collaboration between business and service delivery teams.

Knowledge management
The customizable structure and searchable repository offer easy access to past business process performance data, standard operating procedures, and year-over-year trends.

+ 5,000
enterprise performance management experts
+ 250
service level agreement benchmarks
+ 12
global client deployments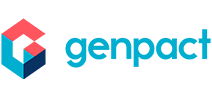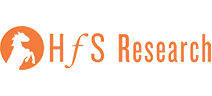 "Genpact's unique mix of deep domain expertise and process excellence, combined with innovative digital assets and data-driven insights, enable finance organizations to become a trusted business partner driving meaningful business outcomes."
Putting business performance management in order with better and faster insights
Standardizing global process metrics for better decisions with Enterprise Performance Optimizer.