Digital Trust and Safety Operations
Embedding trust and safety at the core of businesses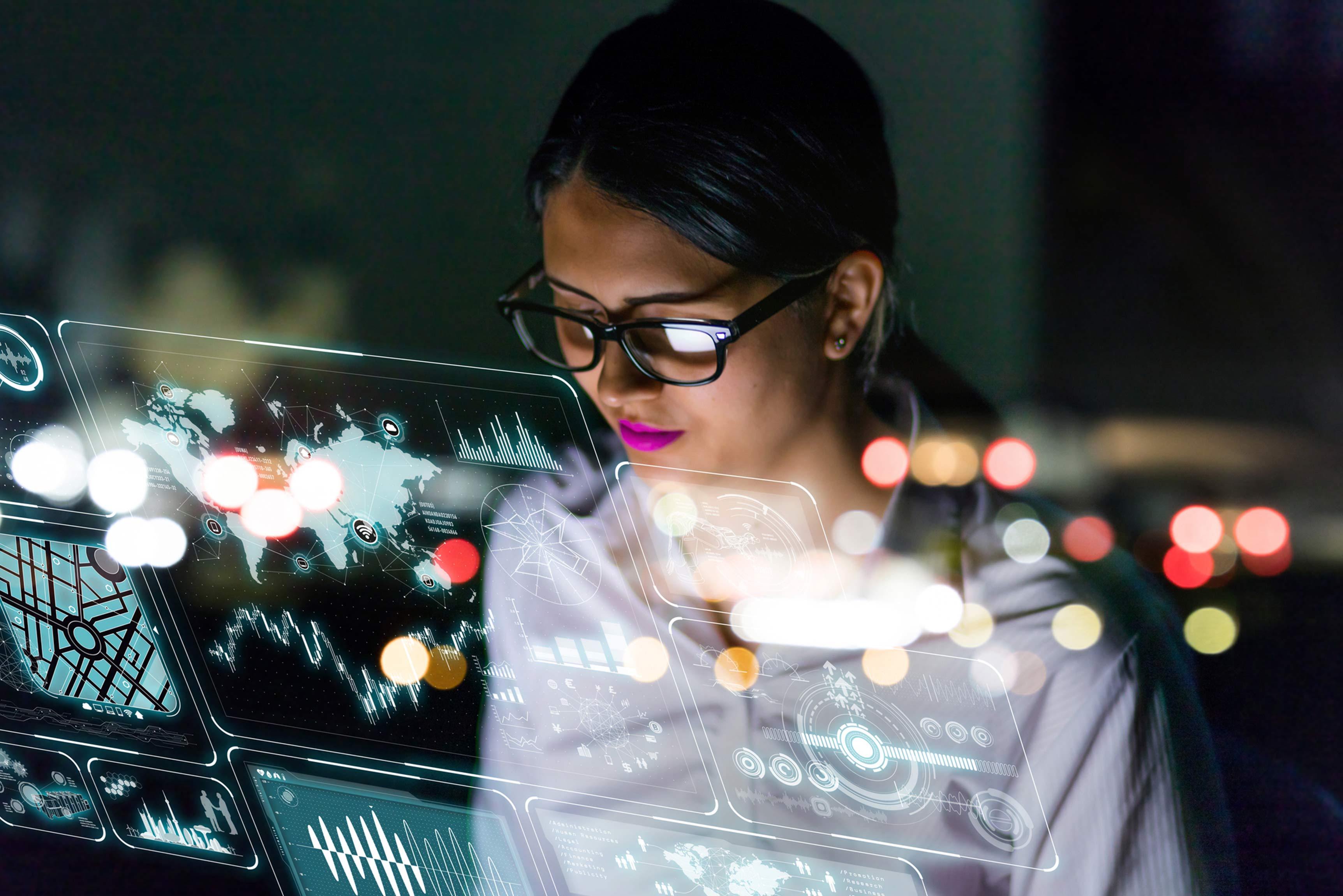 Enable platforms to review, analyze and moderate text, images, and live and recorded video and audio content in 50+ languages by combining content moderation expertise with artificial intelligence.
We have a dedicated practice team that focuses on finding solutions to current and emerging challenges in trust and safety operations for internet platforms and services by partnering very closely with cross-functional teams within the product ecosystem. See how we combine human judgment with AI-powered analytics to protect online communities.
Our machine learning solutions find patterns across vast volumes of data, enabling more accurate data labeling, content moderation and reviews, and fraud management.
strong team around the globe
Genpact named a Leader in content moderation services on Everest Group's PEAK Matrix®

Genpact has been named a Leader on the consulting and research firm Everest Group's Trust and Safety – Content Moderation Services PEAK Matrix® 2021. This assessment recognizes Genpact's vision, capability, and market impact as a trust and safety service provider.
"Genpact has built strong systems to monitor large volumes of content with the viral potential to identify gaps in policies and, thereby, mitigate the PR risk for its clients."  Manu Aggarwal, Vice President, Everest Group. Learn more

We have solutions that fit your needs
I want relevant and safe content on my platform.
1 Product & Solution
Content moderation
A unique combination of automated technology and human intervention and judgment helps eliminate explicit or inappropriate content to keep your users and platform safe. And our approach to employee wellbeing and resilience helps us prevent the effects of exposure to this kind of content during content moderation.
Learn more
I want to host compliant ads.
1 Product & Solution
Ad review and integrity services
Before you post ads on your site, we review and check that they comply with regulatory guidelines and policies. By filtering out misleading ads, scams, clickbait, and deliberate false information, you will only host ads that meet your platform's policies.

I want a healthy work environment that prioritizes employee wellbeing.
1 Product & Solution
Wellbeing and resilience
Digital brands have an obligation to their communities to protect both users and employees from harmful content. Our experts and leading solutions deliver safe working environments and support employee wellbeing, preventing the effects of long-term exposure to stressful content during content moderation.

I want to provide a safe user experience.
2 Products & Solutions
User account safety and recovery
We use digital technologies, our industry knowledge, and process expertise to prevent identity theft and account takeovers. And our world-class user-identity and password-management process quickly recovers accounts after a security issue.

Product development and data-labeling operations
Our high-quality data-labeling services help AI solutions learn faster and become more accurate as they identify and segregate content. We build insights frameworks to help technology companies develop products with safe user experiences.

I want to safeguard my users from transactional fraud.
1 Product & Solution
Fraud and risk management
Keeping up with ever-changing regulations around the world is a major challenge. We help you stay on top of the rules. Our deep data insights and fraud-analytics platform provide you with enterprise-wide fraud detection, prevention, and management.

I want a safe gaming experience for users.
1 Product & Solution
Gaming community safety
The rapid growth of online communities and platforms has led to a brisk increase in new and existing digital trust and safety challenges. Because a large percentage of users are children, it is even more important to ensure child safety by preventing unauthorized access and sharing of personal information and eliminating harmful and bullying content from such platforms. Genpact's gaming centers of excellence (CoEs) provide tailored solutions for various entities in the gaming ecosystem – including game developers, publishers, console manufacturers, and cloud and streaming service providers – to ensure a safe gaming experience for all users.

Find answers to your business needs.