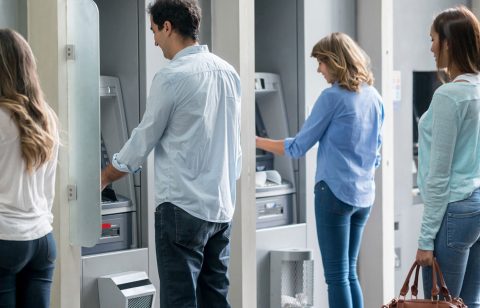 As we enter a new decade, the 'big techs' continue to make forays into the consumer banking space. On the heels of Apple's launch of its first credit card, Google recently announced that it would offer smart checking accounts in early 2020. And Facebook announced hopes to launch its Libra cryptocurrency in 2020. Meanwhile, from payments to lending to insurance to checking accounts, Amazon continues to attack financial services from every angle.
What is it that gives tech giants permission to compete for consumer banking wallet share? In part, it has to do with the fact that they're very good at offering a superior customer experience (CX).
So, what does this mean for banks? As Genpact's recent research report, banking in the age of instinct, reveals, it means that banks will need to step up their game to compete with Amazon and others on customer experience while also offering something deeper, be it through relationships and service, boosting businesses and communities, or even taking a stand on global issues to create trust.
To compete with big techs on customer experience, banks must immediately employ three strategies that bring together art and science:
1. Drive intelligent customer engagement
Intelligent customer engagement is about using technology – such as advanced analytics, data-driven journeys, artificial intelligence, and process automation – to create a seamless and personalized experience for customers. Most banks are already using chatbots and recommendation engines to engage with customers. But intelligent customer engagement doesn't stop there. For example, we recently worked with a retail financial services giant to identify and eliminate churn in its call center. First, we used data-mining tools and applied models to find clear patterns in the data. Then, we correlated what the data was telling us to our understanding of the customer persona and journey. We discovered that a key customer segment was calling into the call center twice when trying to open a second account. In the end, there was a very easy fix within the company's web channel to address this in the user experience design. But we would not have discovered this without looking through both lenses – art and science, data and journey – together.

2. Use design (system) thinking
A design system is a playbook and repository of design tools and resources, such as working code components, user experience guidelines, and more, which enables product and development teams to create consistent, scalable experiences faster. It supports design thinking – the use of human-centered techniques to solve problems in creative and innovative ways. Some banks have already developed their own design systems. For example, Capital One has a design system called Gravity and Ant Financial has Ant Design. If you do not already have a design system, it's time to start creating one. And if you do, it's important to support, maintain, and expand it, using benchmarks to justify the investment. For example, one bank we worked with was able to quantify savings of $16M in capital budget in its design system's first post-year launch, which it would have otherwise spent on product design and development efforts to redesign banking applications.

3. Refocus on employee experience
Most companies, including banks, fail to spend anywhere near the same level of time or budget on workers' internal digital experience – and on the systems, processes, and capabilities that support it – as they do on the front-end, digital experience offered to external customers. But customer experience and employee experience are inextricably tied together.
For starters, employee experience leads to higher employee satisfaction, which drives improvements in employee recruitment and retention and creates a positive culture so that employees can better serve customers. Employee experience is not only about making employees happy, however. The impact is most critical operationally. For example, saving employees time finding an answer for a customer issue in a consumer banking call center can multiply across hundreds or thousands of users. Employee experience is an additional strategic lever to drive efficiencies and effectiveness that will positively impact CX.
To learn more about the art and science of experience in consumer banking, check out our webinar on the topic. To learn more from Genpact's recent research report, banking in the age of instinct, download it here.
Blog