Overview
To become industry leaders, commercial banks need to embrace a customer-first operating model. At Genpact, we combine process excellence with cutting-edge technologies to drive results and make your business more competitive and agile.
Featured
solutions
Fast-track your digital transformation journey with our commercial banking products and solutions. Whether you want to speed your credit decisions, generate better customer insights, or improve customer experience, our solutions deliver on all your commercial banking needs.
Commercial lending-as-a-service
Modernize lending operations, expedite credit decisions, and deliver exceptional client experience with our modular, end-to-end commercial lending-as-a-service solution.
VIEW DETAILS
Small business loans
Shorten cycle times for credit decisions with our proprietary platform, Cora Loan Originations, with modular, pre-integrated components for loan origination, risk assessment, and workflow automation.
Asset finance
Expand your portfolio, reduce operating costs, and control delinquencies with our automation, business process management, and transformation services for office equipment, IT, construction, and healthcare equipment companies.
Commercial real estate
Achieve scalability and efficiency in commercial real estate with our target operating model design, process re-engineering, and end-to-end business processes management solutions.
CASE STUDY
Cora LiveSpread
For smarter, faster credit decisions and more effective risk management, automate your financial spreading with our breakthrough artificial intelligence product, Cora LiveSpread.
VIEW DETAILS
Data-driven banking
Transform data into actionable insights to drive business decisions that enhance customer and employee experience, enable accurate forecasting of resource needs, and drive overall performance.
VIEW DETAILS
Why
Genpact?
With over 4,000 lending and finance experts based in 18 countries, we have the data and experience to take an insight-driven, customer-centric approach to commercial banking. Our services and solutions deliver scalability, growth, and compliance.
$ 200
billion in assets managed
+ 18
global delivery centers
How we
think
Learn how to maintain strong bonds with commercial customers, even in a distributed work environment. Tap into our latest thought leadership.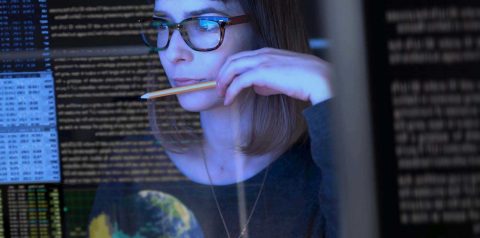 How crisis-proof is your financial organization?
LEARN MORE