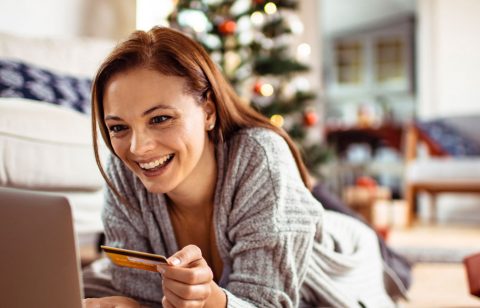 For retailers, the holiday season is the busiest – and sometimes, most difficult – time of year. Companies face increased pressure on their inventory, logistics, and customer service capabilities amid spikes in demand. And this year's holiday season is set to be even more challenging.
We'll see more consumers shopping online to avoid COVID-19 exposure, which means retailers will need to make sure their e-commerce sites can handle the increased traffic. More online orders will also put a strain on shipping capacity and increase surcharges from carriers. Customer service teams can also expect inquiries to hit new highs.
With the holiday season fast approaching, here are five ways that retailers can prepare.
1. Set up a holiday command center
A unified command center can smooth out supply chain complexities to ensure operations flow as desired by both employees and customers. Namely, a command center provides a holistic view of all moving parts across a company's supply chain.

With this visibility, operations analysts can access real-time data that can be transformed into actionable insights. This is augmented intelligence at its finest, in which machine intelligence blends with human judgment to improve decision-making. It's also important that analysts can blend both industry and analytical expertise to act on insights quickly and appropriately.
2. Use data to meet online demand
To ensure products are available to consumers – and avoid stockouts and missed sales opportunities – ­­retailers need to anticipate short-term demand patterns. Considering COVID-19, customer demand patterns have changed so significantly that historical data couldn't have modeled them. All data points across supply chain and demand sensing must be combined and tested now to avoid future shocks.
With this approach, it's possible to proactively plan inventory allocation and replenishment and place products in the stores and distribution centers where demand is highest. This helps to shorten lead time for a better customer experience and reduce shipping costs. Marketing teams can also use these insights to improve the effectiveness of product launches and promotions.
3. Enhance inventory visibility to improve fulfillment
When organizations have widely dispersed distribution centers, they end up with multiple versions of the truth regarding inventory. This makes it difficult to understand supply levels and warehouse capacity, process returns, and manage products with short lifecycles.
Consider an analytics solution that can provide enhanced inventory visibility and governance. These solutions can consider multiple data sources within an optimization engine to provide recommendations for stocking policies, product lifecycle projections, replenishment lot size, and inventory savings. Another example of augmented intelligence in action.
4. Leverage BOPIS to solve last-mile challenges
With e-commerce taking even more precedence this year, retailers will need to prioritize their fulfillment and last-mile delivery capabilities. But rather than placing all the pressure on traditional warehousing and logistics, companies can offer buy online, pick up in store (BOPIS) services.
For example, curbside pickup has become a popular fulfillment option for consumers during the pandemic. Retailers can also incentivize consumers to opt for BOPIS and alleviate the strain on shipping capacity this season. However, to execute this effectively, they'll need real-time visibility into in-store inventory.
5. Launch an omnichannel contact center in the cloud
Every holiday season, retailers anticipate a surge in calls and emails from customers looking for products or checking on the status of their orders. Add in the complexities of a pandemic, and customer service teams are sure to face even more inquiries this year.
To handle the surge, consider deploying an omnichannel customer service center – which can be set up rapidly in the cloud – to manage customer conversations effectively. Conversational bots can deliver personalized service to customers to solve common inquiries. Customers enjoy more self-service and questions answered quickly, while agents are freed to focus on the most complex cases.
Amid this year's shifts in consumer behaviors and company business models, experience-led strategies, analytical insights, and industry expertise remain vital enablers of a prosperous holiday season. Those who act now will thrive not only during the holidays, but also in the new normal for retail.
Blog