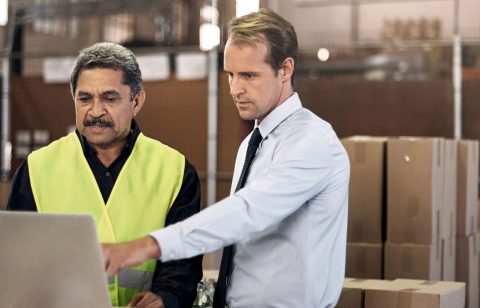 Challenge
Stop the constant drip of leaking revenue – and delight customers
When disconnected and impenetrable data resides deep in revenue streams of consumer goods companies, retailers, and distributors, leakage is inevitable and inefficiencies prevail. Go-to-market processes are one vulnerable area. You have no recourse when customers question the size of deductions – no comeback when they challenge pricing they believe is inaccurate or contracts they say weren't fulfilled. They expect compensation for perceived delays in payment for rebates, incentives, and promotional programs. They rightfully report overages, shortages, or damaged goods on delivery, slowing down your distribution for the rest of the day. The revenue loss is significant – 30–50% of leaked revenue stems from invalid deductions and claims alone.

Occasionally, customers will cite billing discrepancies, heightened by inconsistent and error-prone procedures that result in unreconciled accounts. And poor order fulfillment is another potential source of customer dissatisfaction. But you can't isolate where and how the system is breaking down when you don't have clear visibility into every process.
All these issues jeopardize the customer experience. So you could be tying up and earmarking money in accounts receivable to handle their deductions and chargeback claims.
Here's the hard reality: without a single source of truth you'll never know what caused these problems – or how to fix them. What's more, you're not finding any competitive intelligence from your data. So you can't respond to dynamic market conditions or measure the return on investment from the deals you're offering.
Solution
A holistic, end-to-end approach backed by expert advice
You can fix these issues with a consistent ordering process that links key aspects of your supply chain – from sourcing through to sign-off. The right system can also quickly update online content, accelerate speed to market, and streamline customer onboarding.
Genpact's comprehensive service uses a proprietary framework and set of tools. We start by conducting a thorough 360-degree assessment of your existing order and supply chain environment. Based on these findings, we then formulate a service design blueprint to identify more stakeholder-centric ways of working. We're hands-on as we reshape the front, middle, and back office to focus on the needs of customers, employees, and partners using a design transformation roadmap supported by a strong business case.
Underpinning all this work is Genpact's Cora AI platform. Its automation tools quickly identify and resolve root causes of disputes and deduction queries. These tools also monitor contract compliance, cleanse contract management data, and integrate outcomes with marketing, sales, and economic forecasting data so all teams can act on useful insights with better data visibility to improve decision-making. The system efficiently measures process performance too. You get order and supply chain systems that are 100% traceable, trackable, and auditable.
Our analytics hub provides channel partners with visibility of different types of penalties, identifies root causes, and performs automated resolution. It also separates valid and invalid deductions to prevent future issues and recover lost revenue for order management. But we use analytics for so much more than that. Our knowledgeable team applies scalable technology to conduct pinpoint-accurate spend analytics across your supply base. The clear picture of sourcing this data delivers gives your people the ammunition they need to add value by making better business decisions.
A pool of consulting talent with long-standing order management experience complements all of these digital solutions. Our 300 professionals have worked across industries, geographies, promotions, deals and allowances, order fulfillment, and billing channels, resolving revenue management issues for major firms. We use industry benchmarks and optimize revenue for order management with a tactical approach to pricing, sales channels, and policy change recommendations for revenue growth. We take a customer-specific approach coupled with a big-picture perspective. And with our deep understanding of the manufacturers, distributors, and retailers in the marketplace, we're well positioned to pass on previous learnings and build in-house capabilities.
Figure 1: Revenue management expertise leveraged through industry specific market knowledge
Impact
A healthier bottom line and happier customers
Just tightening the tap on invalid claims and deductions has helped many of our clients prevent revenue leakages of up to 50% in those areas. Our automation reduces manual inputs and other low-value tasks by up to 50%. Sales conversion rates have also gone up for some of our clients by as much as 10%. They've also reduced customer churn dramatically thanks to more accurate renewal processes, and have cut field costs by well over half.
But perhaps most importantly of all, they've reported as much as a 30% boost in customer satisfaction – the all-important metric that can make or break a business.
Solution overview