Secure your processes with confidence
As companies expand across borders, compliance gets increasingly complicated. It's time to check if your compliance frameworks are still fit for purpose.
Bribery and corruption concerns have driven many countries to update their laws – like the US Foreign Corrupt Practices Act and UK Bribery Act – to take back control. It's why businesses urgently need robust anti-bribery and anti-corruption programs that reflect local and international laws.
But staying on top of anti-corruption and environmental, social, and governance (ESG) issues is no easy task. Add in decentralized operations, unvetted third parties, and unusual business conditions, and enterprise risk management and compliance issues increase dramatically.
So, how do you develop a future-proof risk and compliance program? Use our compliance risk consulting services and enterprise digital transformation services to anticipate and mitigate risk at speed.
Our solutions
Our enterprise risk management and compliance solutions bring together the best of compliance risk consulting expertise and enterprise digital transformation services. We help firms reinvent the way they approach regulatory compliance, ESG programs, and fraud.
Audit analytics
Tackle small issues before they become big problems. We'll spot anomalies in your business transactions by studying data from a variety of sources for greater control and a reduced risk of fraud.

Transformation risk management
When it comes to transformation, we'll be with you every step of the way. We can build, implement, and monitor an internal controls system for constant compliance.

Digital trust management
Across IT risk and governance, cybersecurity, and regulatory compliance, we find simple ways for firms to protect the data, identities, and privacy of their employees, partners, and clients.

Why Genpact
We have deep enterprise risk management, digital transformation, and compliance expertise. Strengthened by a range of strategic partnerships with companies like VAT IT and AppZen, our enterprise risk services team has over 900 experts delivering services to 115+ Fortune Global clients.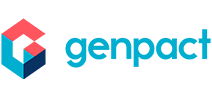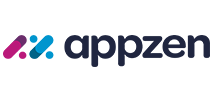 "Genpact and AppZen's solution allows chief financial and compliance officers to move from reactive tracking to proactive, preventive controls through real-time monitoring of T&E and AP operations."
115 +
Fortune Global clients
900 +
enterprise risk management and compliance experts
15 +
global delivery centers
How we think
Regulations are on the rise, which is why companies need a data-driven approach to risk and compliance management. And leaders need a complete view of their enterprise risks. Don't settle for incomplete insights – take look into how we reimagine enterprise risk management and compliance.