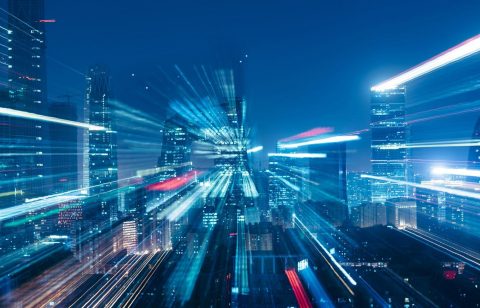 How do you drive innovation at scale? Although it's easy to experiment here and there, how do you align an entire business to innovate in a repeatable, systematic, and creative way?
This was a key question that a recent roundtable discussion I participated in – moderated by Genpact's chief digital officer, Sanjay Srivastava – posed to panelists. Joining us were TM Ravi, founder and managing director of The Hive, and Stephanie Bova, global head of digital alliances and ventures at Takeda Pharmaceuticals.
So, back to the question – how do you drive innovation at scale? By picking the right innovation model.
Organic innovation: For organic innovation, you need to bring together a group of people within your business who can experiment with new ideas based on your core business model. It's how we innovate at Genpact, and it's a great model for making the most of bilingual talent. At Genpact, we define bilinguals as people who have both digital and industry expertise. And this expertise often exists within the business already, so we're tapping into the opportunity to find new ways to innovate at scale.
External incubation: If you're willing to work with venture capital and an incubator, you can explore external incubation. This model brings innovation to enterprise ecosystems that can be shared with and used by large corporations. This is the model used by The Hive. It features participation starting from the seed stage and then following on through investment series. Although having a more traditional venture capital equity structure remains typical, the inclination to hold more of a growth position has recently increased.
Hybrid models: But what about hybrid innovation? This model creates an incubator within an enterprise that allows you to mix enterprise expertise with the external capital and talent of an incubator. This is Takeda Pharmaceuticals' approach. The company basically invents and invests in new digital transformation companies. Some are in areas where no one else is playing, and others are direct investments, so that the model can provide both strategic and financial support.
To learn more about these innovation models – and the challenges and opportunities they present – you can listen to the full roundtable discussion here.
Blog