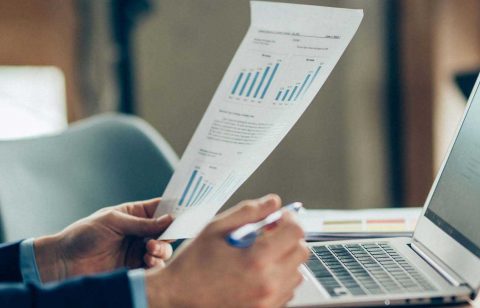 I recently participated in a panel discussion hosted by Reinsurance News alongside reinsurance and technology leaders from across the insurance industry. We discussed the need for the (re)insurers to reimagine the way they do business, and where some of the key areas of opportunity lie for insurers, brokers, and reinsurers.
In many ways, reinsurance represents the cutting edge of technology, especially given the developments in data and risk modeling over the past several years. For many carriers, however, the reality of reinsurance claims, premiums, and reporting processes is far less high-tech. If asked what system they use to manage these processes (and answer honestly), a surprising number of insurers would say Microsoft Excel. This means a poor customer and user experience, inefficient operations, and a lack of insights from reinsurance data to meet the increasingly complex needs of regulators and rating agencies.
Insurers are taking notice of their reinsurance processes and recognizing the need to modernize them. Leaders in this space seek to streamline the process from pricing through bind, premium payment, claim collection, and reporting. Visionaries are looking for ways to get fresh insights from their reinsurance data to feed back into strategic decision-making.
At Genpact, our clients are exploring major (and frankly long overdue) investments in technology for automating reinsurance processes, such as the ReinsurancePro™ and ReinsuranceMaster™ solutions from our strategic partner Sapiens. We're also seeing some reinsurers integrating with these core platforms, which are embedded with dynamic workflow and reporting solutions to create a streamlined, automated process from end to end. The insights these deliver allow (re)insurers to weed out inefficiencies and better manage capital.
As discussed during the Reinsurance News webinar: many companies are benefiting from partnering with service providers to help drive automation and benefit from more robust reinsurance processes and data. The companies that capitalize on technology in reinsurance can develop significant competitive advantages over their competitors – whether it's from improved pricing, better capital management, and reduced leakage for insurers, or more valuable advisory insights for brokers.
The industry may have been late to adopt the core technology transformation required to reimagine reinsurance industry processes, but the pace of change has accelerated, and those who fail to capitalize on the opportunity risk falling behind as new and innovative risk and technology solutions disrupt the old ways of working. Automating and modernizing the reinsurance market has seen solid progress, but there's still a long way to go.
Find out more about our services for reinsurers and Genpact Cora.
Blog