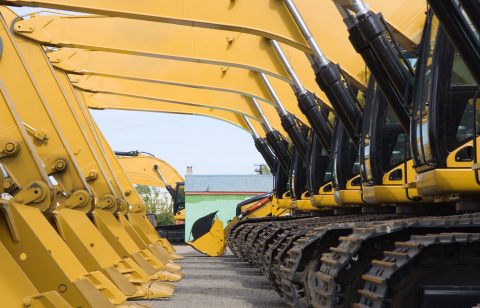 The deadline to implement the FASB and IFRS lease accounting standards is just around the corner. While organizations are gearing up to comply with the new regulations, for many this isn't a straightforward exercise.
Collecting lease data and establishing a complete lease inventory is a significant challenge. To help, we have collated the five steps that will help you stay on top of the requirements.
From our experience, organizations struggle to manage lease accounting data due to:
Unconnected databases – Typically, equipment leasing activities happen across global operations with local teams entering into and managing leasing contracts themselves. As a result, companies don't have full visibility into the number of leases they hold. In addition, companies can't find all the information they need in the master lease agreements or schedules, and leasing data is often inconsistent and inaccurate. And even when there is a centralized database, we've seen that mid-term and end-of-term lease events are not monitored or recorded effectively.
New lease definitions – The new accounting standards have expanded the definition of a lease to include certain types of contracts that have embedded leases, such as outsourcing and service contracts. They can be difficult to identify. This means that organizations must now classify some of their existing contracts as leases. It also increases the effort it takes to collect and analyze the data, which many organizations don't have the resources to do.
A lack of asset-level detail –Organizations must now report on contractual data and asset-level data. For example, a single IT equipment lease could include 100 laptops, each of which could have a different leasing term and residual value. Organizations will need to track and account for all of these 100 assets. Again, most organizations don't have the systems or processes to handle this.
Different invoice formats – Organizations lease equipment from several lessors, and each one has a different invoice format. With multiple fields to capture across invoices from every lessor, organizations struggle to record this information correctly or in time.
A talent shortage – Even if organizations have access to their data, their teams don't always have the skills to interpret the new standards and their implications. And even with skilled lease accounting professionals, it's unlikely that they can perform the herculean task of reading every contract and extracting the key data, which includes multiple variables and payment frequencies.
As the regulations will be in force by January 1, 2019, taking control of your lease accounting data is critical. Here are five steps to help overcome the data challenges:
Begin early and create a lease accounting center of excellence – Start capturing leasing data so you have time to understand it and see where the deficiencies lie. Create a center of excellence so you have a dedicated team that includes contract analysts. They must work with regional teams to collect leasing data. You may want to consider bringing in experts who understand lease accounting for equipment and real estate, as the requirements can be complex.
Assign data owners – From within the team, assign data owners. They should periodically review the accuracy of leasing information, such as payment terms and renewals. Reviews will also help you validate the data for attestation and audit purposes.
Create a central data repository – You will need a place to store your leasing data. This could be your lease accounting application or a staging database so you can review it and see if it's up to date. The database could simply be a filing system where you store all contract information.
Understand how to fix errors – Once you have all your data, you'll need to cleanse it to ensure that it is both free of errors and accurate. And you'll need a methodology for fixing any errors. It's useful to identify patterns that highlight reliable sources, such as lessors or internal procurement systems. Verify data by pulling it from different sources and contact data owners to validate their accuracy.
Automate data collection – Consider using data extraction tools based on computational linguistics to manage unstructured and non-standard data formats. This will help you extract key terms and attributes from long contracts. Leasing data can be pulled out in a structured format and pushed into your lease application software. This not only reduces manual effort but also allows your leasing professionals to categorize contracts, identify trends and even spot supply patterns.
Once in place, these steps will set you on the right path so you can capture your lease accounting data and make your transition to the new accounting standards a smooth one.
Make sure you've read the guide to preparing for new lease accounting standards.

Blog