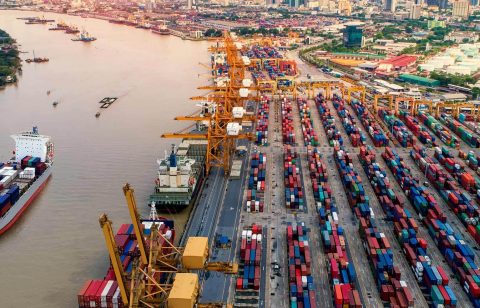 As organizations address the impact of COVID-19 on their businesses, their workforce, and the economy, procurement teams are under pressure to cut indirect spend and protect balance sheets.
In this blog post, I recommend some immediate actions to help manage two of the hardest-hit spend categories – logistics and marketing – as well as some cross-category advice.
Plan contingency logistics arrangements
With global supply chains disrupted, logistics operators face serious challenges in meeting their contractual obligations. To minimize disruption to your business, you should:

Monitor supply chain threats using real-time risk monitoring tools and use this data to model alternative demand scenarios. If demand spikes, you may need to tap into your tier-two supply base and logistics costs, and transit times will increase. If demand falls, you may need to furlough tier-one suppliers and maintain a compressed network footprint until it recovers

Draft and test contingency plans for supplier outages, including alternative sources with the required transport and manufacturing capabilities that you can activate quickly

Convert inbound volumes away from supplier carriers to your own carrier base (for example, stop buying on a landed basis). This not only lowers rates through volume consolidation, but it also gives you more flexibility and control during this period

Contact your primary 3PLs and carriers to understand the impact on transit times, capacity, and rates to source and price alternatives

Look into the use of foreign-trade zones that allow companies to import and store goods, and defer payment of customs duties to mitigate increased inventory carrying costs

Explore automated freight-bidding tools and platforms that can quickly find and price alternative transportation services to provide teams with multiple options based on cost and service
In the longer term, formalizing and automating the ongoing review and monitoring of your supply base, and developing alternative scenarios will allow your organization to understand the weakest links, source and implement alternatives, and stress-test them during calm periods.
Match marketing spend to new consumer behaviors
Adapting to new consumer behaviors post-COVID-19 will be vital to ensuring a healthy ROI for marketing spend. As China reopens, eMarketer is forecasting that ad spending in China will still grow in 2020, but at 8% rather than its previous forecast of more than 10%. Significant marketing spend on time-sensitive purchases such as travel and dining will be lost while lockdowns continue, whereas spending on other products and services may just be postponed to a later date.
Marketing spend is being redirected. Digital engagement options including content marketing and influencers may replace experiential and traditional event budgets. Prioritize media and channels that are less impacted and allocate resources accordingly.
Review cancellation clauses so that you know your options. Be realistic and proactive in considering the viability and issues of experiential marketing and meetings

Work with marketing suppliers to evaluate alternative options for cancelled physical events. Will replacement virtual events or webinars be as effective in reaching your target audience and deliver the ROI you're expecting?

Consider alternative channels for your target consumers so that you can make changes and seize opportunities
Aside from logistics and marketing, here are some of the broader actions you can take across categories to build resilience in your procurement organization and across your supply chain:
Maintain communication with external stakeholders; don't let them guess. Be clear, be concise, but most importantly, be active in delivering key messages that outline the company's view and any contingency plans that are in effect

Know your inventory, allocate your resources accordingly, and plan for mid-to-long-term disruption to your supply chain and staffing

Consider what-if scenarios – what if border and factory closures last beyond May? What if factory/border/town closures expand further? What contingencies are available to guarantee that your supply chain remains intact?

All people impacted by a new category strategy must buy into it for it to be successful. Strategies must incorporate possible mitigation actions to remain relevant and reflect the immediate pressures and threats to the organization, including alternative supply options to minimize risks within the supply chain
In addition to dealing with the current disruption, procurement teams must begin to plan for the predicted global recession ahead. In my next blog, I'll share more category insights, focusing on the importance of maintaining relationships with your key suppliers and how to mobilize their support to help secure the future success of your organization by aligning on strategic objectives and moving toward value-share relationships.
To see how Genpact can help, visit our source to pay page.
Blog