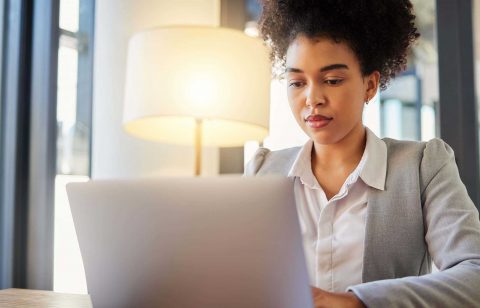 Improving processes can be complex. Especially if you need to interview hundreds of people, manually document workflows, and look over employees' shoulders to figure out where the issues lie. And though you have many technologies at your disposal – like artificial intelligence (AI), automation software, and cloud – to truly reap the benefits, you must first identify where best to use them.
Thankfully, process intelligence does the hard work for you.
Lifting the veil on process intelligence
Process intelligence uses automation tools to analyze operational data at scale – every action, keystroke, and mouse click. With these insights, leaders can invest in the right technology at the right time to improve the employee experience, increase productivity, and minimize overhead costs.
So, it might not come as a surprise that process intelligence has become one of the leading tech investments among global enterprises.
To uncover the potential of this exciting technology, we recently partnered with HFS Research to interview over 400 senior global leaders on process intelligence – gathering their insights, best practices, and lessons. The result? An in-depth process intelligence playbook.
Here are the highlights:
At its core, the technology combines two techniques: process mining and process discovery.
Process mining is the science of analyzing transactional data and event logs to understand an organization's processes and functions. Enhanced with a combination of AI, analytics, and intelligent process automation, process mining helps monitor, improve, and standardize operations.
Process discovery is a sub-category of process mining, uncovering how employees carry out specific tasks. It focuses on digital and human interactions to dig into the granular details of employees' activities instead of only looking at transaction logs. Hence, this technology addresses potential gaps in process mining.
Though some enterprises use these techniques separately, they are most powerful together.
The stats speak for themselves
Although still in its infancy, enterprises and service providers are betting on the rise of process intelligence. Our study shows that organizations have plans in motion and high expectations for the technology:
There's belief in process intelligence: 91% of respondents say process intelligence drives significant business value
It's a safe bet for a return on investment: More than 90% of senior executives believe it will take less than three years to reap the benefits of process intelligence investments
However, there is a knowledge gap: 67% of respondents say a lack of knowledge about which processes would benefit from process intelligence is a significant challenge
And there's room for growth: Enterprises have only scaled 29% of process intelligence projects
Making the most of process intelligence
From our experience running thousands of processes, we've identified three characteristics successful process intelligence leaders have in common:
They seek expert advice: Though interest in process intelligence is high, the number of people with process intelligence expertise is worryingly low – and trying to fill these roles internally will take time. Instead, leading enterprises partner with process intelligence experts who can help map the journey from process complexity to process excellence.
They invest in change management: Process intelligence projects are more than technology investments. They're opportunities to redesign how employees work. To do this, enterprise leaders in our research focus on building a culture of cross-functional collaboration – where people and technology work together on the same long-term goals.
They prioritize the employee and customer experience: Too many companies have a narrow view of process intelligence, prioritizing technology adoption, cost reduction, and productivity improvement. But process intelligence is so much more. In fact, leading organizations use the technology to continually improve how people work.
A view of the future
Our research shows that process intelligence is already driving business value for most organizations. With data at the heart of every decision, teams are moving away from subjective and time-consuming methods and toward more effective workflows. For enterprise leaders committed to achieving process excellence, lasting, significant impact is likely on the horizon.
Blog