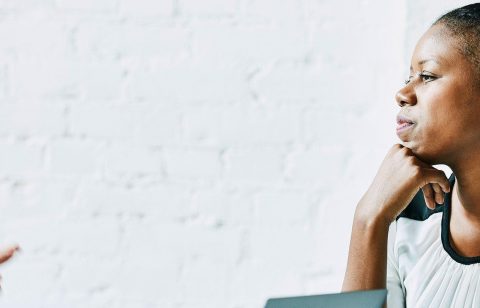 The pace of new technology developments has drastically disrupted commercial and personal lines models across the insurance industry, but for too long, legacy technology has been the elephant in the room when it comes to digitally transforming underwriting processes.
Whether focusing on a merger or acquisition, dealing with rising agent and broker expectations, or competing with digital-native insurtechs, carriers can struggle to define their true north and a subsequent roadmap for digital transformation.
These challenges are partly driven by the focus on the technology required to enable it. Most insurance players have started upgrading these foundational legacy systems, cautiously and meticulously unpacking their technology stack to move from a dependence on fragmented systems to state-of-the-art core systems for policies, claims, and billing.
These legacy transformation projects have driven a level of operational consolidation and a sincere effort to move to transform digitally, but this is not true digital transformation. For most large cap commercial carriers, 50–60% of their operating expenses stem from to 30–40 key business processes, and legacy technology transformation has conventionally focused on these products and processes and the technology needed to improve them. This has created marginal pockets of efficiency but misses the central principle of digital transformation: to focus on the customer and offer a seamless customer experience at every touchpoint of the insurance underwriting lifecycle.
The true north of digital transformation for underwriting is a well-defined and rewarding customer journey, from obtaining an initial quote through to policy issuance, service, and renewals. The ability to offer the feel-good customer experience of Amazon or Starbucks should form the heart of insurers' large digital transformation programs instead of solely focusing on products and processes. And, of course, an exceptional customer experience will yield benefits in terms of faster growth, customer retention, and efficiencies.
In order to achieve this aim, my recommendation is to avoid starting digital initiatives from a technology standpoint. Instead, use journey maps to create a customer-centric vision for transformation. These are my thoughts on how to use them effectively:
Clearly define your objectives for digital transformation. What are the metrics? How will the new customer journey lead to other measurable improvements? Digital teams and transformation leaders can define these objectives using journey maps as part of their digital transformation objectives

Though a journey map can take many forms, it should articulate the customer journey through the eyes of a customer – how each interaction accomplishes their goals – and then map these interactions to the parts of the organization impacted by them, such as contact centers, data, systems, and metrics. Define specific and measurable customer outcomes for each journey map. This could be for internal customers, brokers, end customers, or policy participants

Align digital teams with what you are trying to accomplish with each journey map to establish an agreed shared vision

Journey maps should not be based on institutional knowledge but rather a future-state vision of the end-to-end underwriting process

When the journey maps are defined, translate the outcomes into digital initiative actions – the smaller parts that add up to the overall digital transformation

Digital execution isn't just identifying the sets of initiatives to undertake but includes all cross-functional programs running at the same and making sure they are in sync, rather than getting lost in the depths of the process and internal points of view

Embarking on large-scale initiatives can create a time lag between results and actions. Start with smaller initiatives and map them to results to provide a blueprint and a results-based cadence for an enterprise-wide digital transformation initiative

As insurance carriers begin to chart a new course, it's imperative that the focus for underwriting transformation puts the customer at the heart of this journey in order to drive transformational change and lead to better business outcomes.
Blog