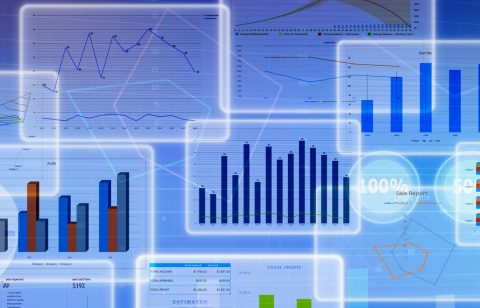 As the countdown to the January 1, 2022 IFRS17 compliance deadline ticks by, we're working with clients who are well into their implementations, and those who are just taking their first steps to compliance. From program set up and governance to business and data requirements, high-level solution design, detailed design, and vendor selection and procurement – we've worked on it all.

For those who are embarking on this journey, I thought I'd share some insights on what we've learned at Genpact so far. These insights will hopefully smooth your IFRS17 implementation journey and highlight issues that you might not have considered.
1. Define requirements at the broader business level
Although many clients are focusing on the requirements of the new IFRS17 calculation engine to determine their business needs, they should really be defining requirements at a broader program level. They should demonstrate completeness and traceability between policy and working assumptions, progress, and controls in and around the calculation engine, in addition to considering the inputs, outputs, and expected functionality of the calculation engine. The calculation engine is a valuable tool to guide design decisions and identify unanswered decisions, but it's equally important as a change management tool for the senior management team to focus on.

Define your business requirements at a program level, not just for the calculation engine, and engage experts with IFRS17 knowledge as well as analytical skills.
2. Get to grips with the data requirements
While every off-the-shelf solution has its own data model, it's unlikely any insurer will be able to map its existing data structures to a vendor's data model without making some changes.

The biggest challenge will be understanding the granularity of your data, aligning it to your accounting policies and business requirements, and then translating this to the vendor's data model. The initial focus will be on the data required to perform the IFRS17 calculations rather than the data needed for reporting and analytics, but the full data requirement needs to cover both.
Consider how to source data from local systems and the transformations required to feed the calculation engine. You'll also need to consider the output requirements covering group and local reporting requirements.

3. Your financial close deadline will be impacted
Vendors are estimating their solutions will take two to four hours to calculate results and generate the associated journal entries. Once you've got these, you'll then need to factor in additional time to review, validate, and approve the entries. Most clients haven't factored this into their workloads.
You'll need to find efficiencies in your financial close process if you wish to maintain your existing workload.
This reinforces my earlier view that operationalizing IFRS17 will require lean process design, a new control framework, and digital technologies to deliver an efficient end-to-end solution.
4. Use proof of concepts to your advantage
Almost all the clients I've worked with have undertaken a proof of concept (POC) with each shortlisted vendor. POCs help clients understand and validate the step-by-step calculations being performed by an off-the-shelf solution. They can be tailored to a client's use cases and data, or they can use the vendor's standard use cases and data. Ask your shortlisted vendors to facilitate a POC, and push to use your data and use cases to get maximum value from it.

5. Cloud will accelerate your program timelines
Most vendors are offering their IFRS17 solutions on the cloud, either private or public. With one client, it only took two weeks from contact signature for their environments to be made available and used for design workshops and prototyping. Have a dedicated IT workstream and ask your vendor how they've complied with cloud standards for other clients.
These are all important considerations for your IFRS17 program. If you're already mid-flight, you'll recognize the data challenge, but most people we speak to still need to quantify the impact on their close timetable, and they need to have a workstream dedicated to meeting the challenge.

With the go-live date of January 1, 2022, there's still time to work through these issues and deliver a successful IFRS17 implementation. These additional resources may help you formulate your approach: