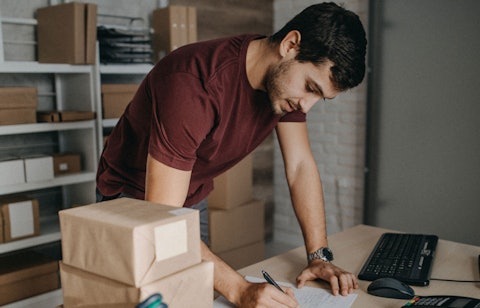 The spread of Coronavirus has presented businesses across industries with exceptional challenges. For companies operating complex supply chains, labor shortages, travel restrictions, and changing consumer behavior and demands have disrupted and limited the supply of materials and services.
Understanding which suppliers are most at risk under today's fast-changing circumstances is crucial. If COVID-19 affects key suppliers, can you quickly bring in alternative new vendors to keep your business moving?
We've identified six parameters that will help you identify which engagements pose major risk. And we outline the critical factors to monitor when assessing new suppliers, so you can maintain robust due diligence and keep the wheels in motion.
Prioritizing assessments to understand third-party risk
When you take stock of the many suppliers your company has onboarded, how can you quickly tell which engagements threaten business continuity? Companies need to prioritize key suppliers/customers from within their global list.
Here are six ways to assess them and identify where you may need to take immediate action:
Region of operations: Identify the third parties in your extended supplier ecosystem that are in countries/regions that COVID-19 has more deeply affected, including areas that are in different versions of lockdown
Supplier criticality: If you depend on a single-source supplier or have few alternatives in the marketplace, evaluate whether you need to expand your options and de-risk yourself with fewer suppliers in affected regions
Engagement risk: Flag the key material categories or supplies that would have a significant impact or require a long time for recovery should they not be available. For example, you should assess risk more diligently for a supplier that provides material for finished goods that significantly contribute to the company's revenue than you should one that doesn't. Similarly, if you've outsourced manufacturing to a company that produces goods for your brand, and labor shortages impact quality, your brand takes a hit too. A component, such as the packaging of a pharmaceutical drug, may be inexpensive but critical
Supply-chain logistics risk: Given the impact on ports, ship liners, and cross-border surface transportation, you should assess suppliers who rely on long-haul transportation more closely. In certain cases, the supplier's supplier may also be an important risk source to evaluate
Movement restrictions: The migratory nature of the workforce and the movement restrictions could create labor shortage across regions. And this will impact the entire business value chain – from manufacturing to sales – for business that still don't have mature e-commerce platform.
Financial risk exposure: Because the crisis is continually evolving, the existing database might not reflect whether your suppliers are facing cash-flow or business sustainability concerns. These are also more likely to impact tier-two suppliers instead of tier-one suppliers. But given the interdependencies across tier-1 and tier-2 suppliers, company's need to track risk exposure at both levels effectively
For existing suppliers that are most at risk because of the pandemic, use additional safeguards to protect your company. Perform detailed checks using relevant and contextualized public data sources, including internet searches to:
Look at the impact of supply closure for downstream requirements – for example, a logistics provider that's struggling to operate at normal service because of unwell staff

See if critical raw materials are available – for example, the powerful earthquake that rocked Fukushima in 2011 heavily impacted the key supply chains of semiconductor and auto companies

Additional risks, such as site closures, labor quarantines, defaulting on supplies post-payment, or non-registered companies

Spot stock-price movements – for example, when a company's stock price nosedives, is it facing a liquidity crisis?
Use time-sensitive searches to look for events or triggers in the past 24–72 hours because of the fast pace of disruption is also imperative. Metrics such as daily growth rate (DGR) and R0 can also help predict exposure in the coming weeks.
When you've found alternative suppliers, the processes of screening, onboarding, and monitoring new vendors do not typically happen as swiftly and seamlessly as many companies would like. How do you onboard new vendors quickly without exposing yourself to additional risks during precarious times?
Vetting new suppliers – and quickly
To maintain business continuity, procurement teams must assess and onboard new suppliers as quickly as possible without compromising their compliance standards. While closely monitoring their tier-one suppliers, they also need to monitor their extended third-party ecosystem.
Under normal circumstances, supplier assessments are typically detailed to minimize any risks to the firm. Today, agility is key. So, given the urgency, here are a few quick but essential factors to check for:
Sanctions against global lists, such as the Office of Foreign Asset Control's (OFAC); bribery and corruption; instances of regulatory fraud, fair competition, quality, intellectual-property rights, and more

Country of origin to identify potential supply disruption from high-risk territories

Negative information on owners and boards of directors such as fines, penal action, or political exposure
Though COVID-19 may have forced organizations to revisit their due-diligence processes to ensure that their businesses run smoothly, this always warrants regular refreshes. This will help your company remain viable in a volatile market, protect your reputation, comply with regulatory requirements, and prepare for future black-swan events.
Manage risks, meet customer expectations
As businesses work to keep disrupted supply chains connected, they need to find alternate ways to continue meeting demand, but not at the cost of adding financial, legal, regulatory, or reputational risks.
From identifying high-risk suppliers to quickly onboarding new vendors, use our risk parameters and guide to reduce the risk from new vendors, build resilience, and maintain speed and scale of service for your customers.
To see how Genpact can help, visit our enterprise risk and compliance page.
Blog