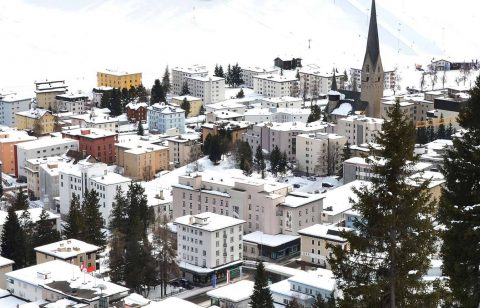 At the upcoming 50th World Economic Forum Annual Meeting, attendees will discuss the need for companies to transform their business models and build a cohesive and sustainable world. I've given a lot of thought to what that will take.
Definitely a revolution in technology. Artificial intelligence and other advanced technologies have taken off in the last few years, but end-to-end digital transformation is still a struggle for many businesses. I believe this is largely because companies undervalue experience.
Experience goes beyond the front-end interaction with a customer. It includes employees, clients, partners, and vendors. To deliver a seamless experience you must engage the breadth of your organization across the back, middle, and front office. When done correctly, this is a holistic, design-led approach that tightly weaves together all touchpoints, interactions, and experiences across all aspects of the business.
Delivering purpose with experience
The idea that businesses must look beyond profits to include the needs and values of all stakeholders has gained significant momentum in recent years. In August 2019, the Wall Street Journal reported that the Business Roundtable had changed its philosophy toward a corporation's purpose. As the paper reported, "No longer should decisions be based solely on whether they will yield higher profits for shareholders. Rather, corporate leaders should consider 'all stakeholders'– that is, employees, customers, and society writ large."
An elevated experience for all is one way companies can support this pivot. Companies need to bring both experience and process innovation together to deliver end-to-end digital transformation, support a more purpose-led organization, and win in the growing experience economy.
Improving customer experiences, for example, can be done in two ways:
From the inside out: Start by streamlining internal processes to free up employees' time. Time they can spend with customers and enhancing operations that directly affect them
With creative thinking: The bar has never been higher when it comes to customer expectations and standards. To meaningfully improve their experience, companies need to be creative and develop new product offerings that enhance their existing range. Existing practices can be transformed, such as by developing more sustainable production methods that address environmental issues for local communities.
Winning experience
Analysts are predicting rapid growth in experience innovation. Some estimate the market was over $30 billion for middle and back-office functions in 2019. More broadly, Forbes reports that 89% of enterprises are competing on experience, up from 36% in 2010.
Experience capabilities that adopt a human-centric lens and focus on the needs of all stakeholders are a proven differentiator. They can help you win and drive large-scale end-to-end transformation.
I look forward to discussing these ideas at Davos and hearing how other leaders are creating exceptional experiences for their customers, employees, and partners to build a more sustainable and cohesive business world.
Learn more about Genpact's role at WEF this year.

Blog