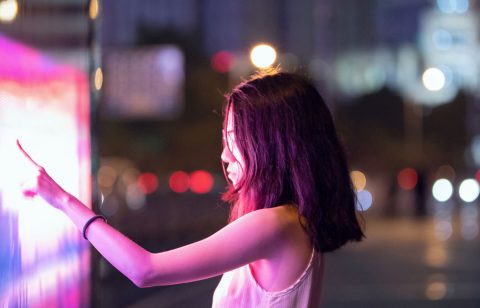 "Never let a good crisis go to waste." – Winston Churchill, British statesman

Times of crisis, like the COVID-19 pandemic, often provide an opportunity to rethink traditional ways of doing things – how businesses operate is one example. Here, I outline five ways leaders can double down on their digital transformation to ensure their business stays relevant and competitive as we enter a new normal.
1. Recognize that every company is a technology company
Since mid-March, the value of Apple, Amazon, Microsoft, Alphabet (Google), and Facebook has collectively risen by $3 trillion, and their market domination has soared.[1] But it's not just their wealth that has grown. Their reach and influence have climbed to unmatched levels. They're entering new industries and becoming fierce competition for more established enterprises.

As a result, many established companies are realizing that if technology companies are about to become their competition, they must also become technology companies to compete effectively. And, in times of crisis, fortune favors the brave. Every leader must accelerate their digital transformation to reimagine their business models, operations, and culture to thrive.
2. Explore business model innovation to act at speed
Innovation is often associated with the discovery and launch of new technologies, products, or services. However, this overlooks some of the most valuable innovation happening today – the creation of new business models.
Business as usual is becoming business unusual. Just this year, many new business models have emerged[2], and the pace of change cannot be ignored. As the late Harvard Business School academic Clayton Christensen, says: "Most [organizations] think the key to growth is developing new technologies and products. But often this is not so. To unlock the next wave of growth, companies must embed these innovations in a disruptive new business model."
To remain relevant in our ever-changing world, increased speed and agility requires new business models. And given that the scale of disruption is on the rise, operational agility is a must-have for successful digital transformation.
3. Turn to the cloud for greater operational agility
Cloud is the new normal, and it's helping companies shift their operations in line with changes in demand or supply chain to create compelling customer experiences. Cloud platforms support the development of new experiences in days (rather than months) and underpin analytics that would be impossible to build on traditional technology platforms. Quite simply, in our virtual world, there is no digital transformation without cloud.
Unfortunately, many cloud initiatives are technology-led and overseen by IT teams; but they should be business-led. The best operating models combine cloud-based digital technologies with agile operational capabilities in an integrated, end-to-end approach.
To realize the value of cloud, look for digital transformation partners with deep industry expertise. Focus on the highest priority customer touchpoints to ensure that new technologies can integrate with your existing systems.
Most importantly, start now. Cloud technology provides much-needed agility not just for the short term, but also to help your business thrive long after the current crisis has subsided.
4. Adopt a growth mindset
Moments of crisis can challenge the 'if it ain't broke, don't fix it' mentality that pervades many organizations. Technology can only take you so far – a new mindset is the last piece of the accelerated digital transformation puzzle.

Satya Nadella, Microsoft's CEO, is credited with changing the company's culture from 'know it all' to 'learn it all'. His conviction about the importance of a growth mindset has spurred his company to new levels of success.
In addition, Harvard Business Review has written about how disruptive, stressful experiences are often a catalyst for growth.[3] For example, sports teams that lose a player to injury can sometimes improve performance because they find new ways of working effectively together. During this pandemic, businesses have the same opportunity.
5. Drive a continuous 'Day One' culture
In summary, aggressive digital investments combined with business model innovation, prioritization of cloud technology, and a growth mindset will help even the largest and most established companies act like a startup. This may seem like a paradoxical aspiration for large enterprises, but it's exactly what's needed.
In fact, Jeff Bezos, founder and CEO of Amazon – which is set to have close to 1 million employees by the end of 2020 – says he wants Amazon to always act like a startup, a philosophy and operating mentality which he calls 'Day One.'[4] According to Bezos, he insists it will always be 'Day One' at Amazon because 'Day Two' is stasis, followed by irrelevance, followed by failure.
If you don't want to waste a crisis, now is the time for similar boldness in your business.
The choices you make today will shape tomorrow. As you look to the future, visit our business resilience page to explore lessons and insights from Genpact experts.
Blog