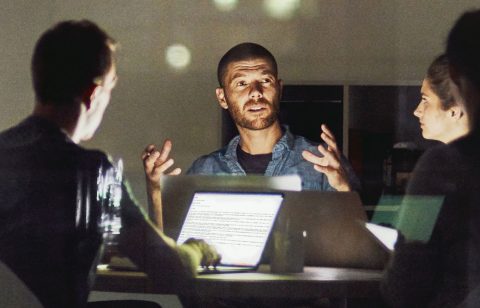 The impact of the coronavirus pandemic continues to spread across continents. In addition to the significant human cost, there is no precedent for the business impact, especially on global supply chains. Although China is now seeing a drop in new COVID-19 infections and showing signs that supply chains are recovering, the United States and Europe are bracing themselves as the production and movement of goods slow to a crawl.
The disruption extends across customer demand, supply of materials, and available logistics services. In this blog, I'll look at the challenges facing supply chain activities and what you can do to combat them in the short term.
Demand planning
Customer-demand patterns have changed significantly over the past couple of months. Previous demand forecasts have become obsolete and demand planners are recalculating production levels in record time.
Industry segments are experiencing demand fluctuations in different ways. For consumer appliances or apparel, customer demand for certain products is shifting to a later date as customers delay purchasing decisions. In US markets, consumer appliance sales dropped by 1.3%, apparel sales dropped by 1.2%, and furniture sales dropped by 0.4% between January and February 2020. But for personal care products, demand has increased dramatically. For sectors such as travel, transportation, and food and beverage, time-sensitive demand is lost forever. The World Travel and Tourism Council has said that international travel could drop by up to 25% this year, which is equivalent to the loss of three months' travel.
In all of these cases, demand-forecasting analysts have the unenviable job of predicting future demand patterns with little knowledge of or insight into what shape demand will take in the immediate future (2-4 weeks) or medium term (12-16 weeks).
Supply planning
In the current world of limited vertical integration, parts production and the assembly of finished products are likely to happen in distinct locations operated by multiple tier-one suppliers across the globe. Each of these vendors will have a large network of tier-two and tier-three suppliers.
Consider the complex supply side of a leading German auto manufacturer that has more than 5,000 tier-one suppliers, with each of those having more than 250 tier-two vendors. Dun & Bradstreet reports that 938 of all Fortune 1000 companies have tier-one and tier-two suppliers in Wuhan, the original source of the outbreak.
On top of this, supply chains increasingly depend on just-in-time deliveries of parts or finished products to keep inventory levels low. In this model, 4-5 weeks of reduced supplier production capacity because of unavailability of either labor or input materials will cause significant disruption on the supply side.
Short-term supply chain fixes
In the immediate term, organizations need to take steps to stabilize supply chain operations by conducting risk assessments and implementing business continuity plans using crisis-management teams.
Risk assessment
Organizations should use technologies such as Kinaxis, E2open, Llamasoft, or Simio to rapidly model the supply chain network with key data characteristics for each supply chain node. The focus should be to quickly develop a simulation model that allows for analysis of specific risk scenarios and development of actionable insights.
Risk scenarios include the potential loss of supplier capacity for 30, 60, or 90 days; 20%, 33%, or 50% additional transportation time for critical lanes; and the associated impact on customer-order fulfillment, or any specific business outcomes. These assessments will identify and prioritize the key risks and scenarios that the crisis-management team should focus on.
Over the past few weeks, we've run scenario analysis for a high-tech manufacturer of storage devices that simulated the loss of production capacity for key suppliers for 30-60-90 days. This has prioritized risk scenarios and triggered a series of supplier engagement actions to enable continuity of supply.
Crisis-management teams, war rooms, and solution mobilization
To address the volatile nature of current supply chain operations, organizations should mobilize a crisis-management team or a war-room setup that has the power to make quick, analysis-based supply chain decisions.
Critical tasks that the crisis-management team should focus on include:
Rapid replanning: planners should update demand forecasts and supply plans and focus on reallocation of constrained supply to critical customers and orders
Supplier engagement: material planners should engage with suppliers more frequently to continuously monitor their production capacity and the delivery performance of input materials to proactively identify and resolve any delivery issues
Reporting and governance: analysts should examine supplier delivery performance, deviations from production plans, canceled orders, customer-fulfillment rates, and other business outcomes more frequently to identify any potential supply chain issues. In addition, the crisis-management team can conduct root-cause analysis and help supply chain leadership teams prioritize issues for resolution
As organizations move through these difficult times, the supply chain challenges and the solutions they uncover may well be the springboard for longer-term transformation that develops greater resilience. In my next blog, I'll look at how companies can achieve this through supply side de-risking, product development, business continuity planning, and stress-testing supply chain procedures.
Learn more about how Genpact can help with supply chain management page.
Blog