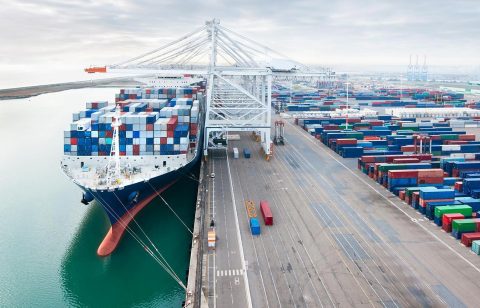 The impact of COVID-19 on global supply chains is severe. Labor availability issues, shortages of input materials, and limited logistics services are forcing supply chain leaders to continually revise their short-term tactical plans. This disruption will be felt for months and will force many organizations to downgrade their growth outlooks.
And yet resilient supply chains will overcome these issues and enable organizations to recover (whatever U, V, or W shape that recovery takes). When the disruption fades, agile supply chains will return to doing what they do best – meeting customer demand at the right price, in the right quantity, at the right time to gain market share.
But the strength of a supply chain is only as good as its weakest link. Organizations must use the current disruption as an opportunity to assess how well its supply chain functions and components can support its recovery and better respond to future disruptions.
My recent blog covered the short-term challenges that supply chains are experiencing. Here, I'll look at four ways that companies can start to evaluate the strength of their end-to-end supply chains:
Fine-tune demand planning
Customer demand patterns have changed so significantly that historical data couldn't have modeled them. Demand-sensing abilities have become more critical than ever. All dimensions of demand-sensing data must improve – in terms of accuracy, timeliness, completeness, reliability, and relevance. The differing impact of COVID-19 across states, countries, and regions will create more hyper-local and time-sensitive demand patterns than there are during normal operations. Demand-forecasting models must ingest these unique patterns and rapidly revise demand forecasts.
For example, a major construction-materials producer is assessing pandemic-spread patterns at a granular level and adjusting its demand forecasts and demand-supply balancing actions.
Search for deeper visibility of material planning
Current conditions have highlighted the need for better visibility of the availability and capacity of suppliers and contract manufacturers across multiple tiers. The traditional approach of limiting visibility, rough-cut capacity planning, and risk analysis to tier-one suppliers has exposed significant information gaps in the governance model for supply chains.
Organizations should combine control-tower solutions, capacity data, and delivery-performance data to analyze and assess their cumulative risk across supplier tiers for parts, ingredients, and finished products. Understanding these risks will help organizations create a vertically integrated risk profile of finished products that enables proactive corrective actions such as finding alternate suppliers, minimizing SKU proliferation, and simplifying input material design and production.
Put supply planning technologies to the test
As demand forecasting and material planning continue to respond to new patterns, organizations should sweat their existing technology landscape to provide more robust analysis for allocating and distributing finished products. Modeling tools such as Kinaxis, E2open, OM Partners, and o9 can provide extensive allocation-scenario analysis. They also flag fulfillment risks so that organizations can take corrective actions for production plants and suppliers.
Industry example: a manufacturer of energy-management systems is assessing multiple demand-supply scenarios, reviewing its ability to fulfill constrained-supply scenarios, and improving its available-to-promise inventory.
Continuously evaluate logistics plans
COVID-19 has disrupted all areas of complex supply chain networks – slashing air freight capacity, cutting driver availability, congesting ports, and rendering several logistics lanes unusable. Organizations should use tools such as LLamasoft to continuously optimize their supply chain networks, aggressively eliminate unnecessary network elements, minimize logistics lanes, and optimize the providers for logistics and transportation services.
Over the past few years, the guiding principle of cost efficiency has had a major impact on supply chain design. Higher-risk tolerances have been sacrificed to reduce costs. The pandemic has highlighted this approach's fragility and should be seized upon as an opportunity to build long-term resilience.
To see how Genpact can help, visit our supply chain management page.
Blog