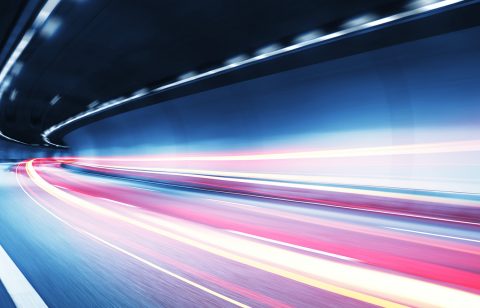 In recent years, we've seen a big shift in the way businesses think about automation – from a tool that eliminates repetitive tasks to an essential component of digital transformation.
Today, Forrester describes automation as the "new fabric of digital business"[1] – and for good reason. As automation technologies get woven together to enhance traditional business applications, this is where vital work gets done within the enterprise.
With this in mind, perhaps it's unsurprising that CIOs in a recent Genpact study credited automation as the top investment that helped them adapt to changing business conditions. And looking ahead, continued agility will prove essential.
Thinking about what 2022 holds, we see four trends emerging for automation:
Embracing the solutions overlap

Business leaders taking control

The connected employee/customer experience

A continued need for speed
Let's explore these in more detail.
1. Embracing the solutions overlap
The intelligent automation market has seen significant shifts during the COVID-19 pandemic as the segments within it merge. Process mining, robotic process automation (RPA), low-code workflow platforms, chatbots, intelligent document processing, and artificial intelligence (AI)/machine learning are blurring together.
Gartner calls this hyper automation. It's a business-driven, disciplined approach that organizations use to rapidly identify, vet, and automate as many business and IT processes as possible. Gartner expects the market for this software to reach nearly $860 billion by 2025.[2]
In response, enterprise leaders should stop viewing automation as composed of segmented elements. Instead, automation technologies become pieces of the same puzzle that different areas of the enterprise can use at the same time.
2. Business leaders taking control
In the past, the IT department controlled automation, and it would trickle down into different business areas. However, this all changed with the emerging of low-code development platforms that don't require coding expertise.
Putting automation into the hands of business leaders enables them to build cross-functional teams that can turn data into insight and action at speed. And the most successful leaders always tie their investments back to business benefits – they know how automation will satisfy the enterprise, its customers, and employees in the year ahead.
3. The connected employee/customer experience
Automation improves employee satisfaction by allowing employees to spend more time on higher-value collaborative and creative work. When employees feel valued and supported, they are more willing to stay and help attract the next generation of talent.
Of course, the employee and customer experience are intrinsically linked. If employees feel empowered, the service and experiences they offer to customers will transform, too.
Making this connection is crucial because customers won't tolerate substandard experiences. They want seamless, instinctive, and personalized interactions, or they'll take their money elsewhere. This is where integration and orchestration play critical roles. In 2022, each layer of the automation fabric must work together to create an effortless experience for everyone.
4. A continued need for speed
Much has been said about how the pandemic accelerated digital transformation – what used to take years, must now happen in months or weeks.
To keep up with the pace of change, enterprise leaders must select the right AI/machine learning tools that are pretrained to deliver a return on their investment sooner. Working with a partner that has success stories to share about transforming their specific industry or business function with automation is another way to speed up the process.
This is particularly important if an enterprise is early on in its automation journey. They need to move quickly to catch up with competitors – and the clock is already ticking. Enterprise leaders can start by assessing their automation maturity to ensure their organization automates intelligently and in the right ways for their business.
2022 on the horizon
These four trends are part of something bigger – a connected approach to digital transformation that changes how enterprises operate, support employees, and serve customers. Used in the right way, automation solutions will help enterprises unlock the agility and innovation they need to thrive in 2022 and beyond.
Blog