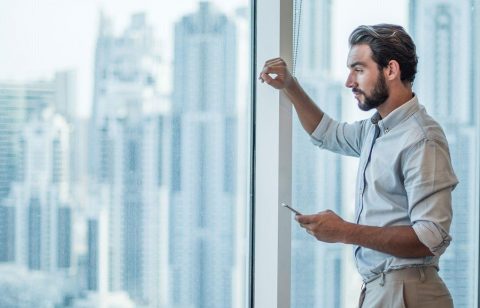 Artificial intelligence (AI) is a key driver of growth and innovation in the enterprise. But what happens when business priorities change?
Knowing how to adapt your AI strategy can prove difficult, especially for businesses where demand for their product or service dries up completely. Others, especially in the consumer products and retail sectors, are currently facing the challenge of an unprecedented surge in demand.
Whatever the circumstances, all businesses must protect cash flow and manage costs effectively. This gives them the resources they need to adapt accordingly to whatever the future holds. But do you have to take AI out of the picture entirely? Or can it help businesses prepare for the new normal?
To determine a course of action, take some time to review your current AI strategy with business readiness, impact, scalability, longevity, strategic fit, and ethical considerations in mind. This will help you determine where to hold, where to fold, and where to double down. Those AI strategies that score highly across the board warrant ongoing investment because they will help your business protect continuity and create longer-term resilience.
Playing the hand you're dealt
There are times when you can hold even if you feel like folding. For example, COVID-19 hit one of our hospitality clients hard. Business slowed, threatening to displace the analytics team. We worked with the client to add their resources to our team to work on other projects. When their business picks back up, their team will be ready to re-join the analytics practice. In effect, we offered to hold so they didn't have to fold.
In the case of doubling down, we worked with an insurer on a pilot program that read and interpreted new customer profiles and then fed them into a risk model. The conversion rate was so high that the client opted to scale the program despite the uncertain environment so that they could be more responsive with customers going forward.
Staying close to customers
As customer experience and AI are intrinsically linked – and customer behavior and expectations change frequently – how do you predict behavioral changes? How do you know which customers you need to get closer to? And how do you maintain those relationships?
AI comes into its own here. As the findings from our latest research – AI 360: Hold, fold, or double down? – show, AI offers companies unrivalled opportunities for growth by enhancing the customer experience, unlocking business insights, and freeing people to focus on the most important tasks. Remember – if a customer has a good experience today, they'll stay with you tomorrow.
Genpact recently worked with a major bank to connect its AI and customer experience strategy. The bank could see that some customers were facing financial hardship as a result of COVID-19. Working together, we created a customer segmentation solution built on AI that identifies at-risk customers and finds the best ways to support them.
The trends shaping the new normal
As you review your AI strategy, and prepare for the new normal, be aware that some trends that appeared before COVID-19 are still relevant. These include:
Movement to the cloud: The imperative to work remotely in support of social distancing has increased the need for cloud technology. The good news is, that working from home can dramatically cut capital costs, particularly as it relates to real estate. It also removes geographical business barriers to high-quality, affordable talent.
The rise of automation: Working smarter, not harder, is always important. Automation can help identify work that can either be managed by machines or removed entirely to simplify a process. Notably, automation also helps you scale down if necessary, to avoid difficult furlough decisions.
Analytics as a core capability: Insight is power. If uncertainty teaches us anything, it's that prediction can only take us so far. The ability to adapt models and data to what's happening in the market and determine the next best step is key. Augmented intelligence, which combines machine intelligence and human judgment, can help. AI 360: hold, fold, or double down?
Ultimately, consider these trends and changing market conditions to identify where to hold, fold, or double down on AI. If you review your AI strategy with the right considerations in mind, your next move is guaranteed to be a winning one.
To see how other businesses are putting AI to work in the enterprise, download our latest AI 360 report, which surveyed senior executives, workers, and consumers.
Blog