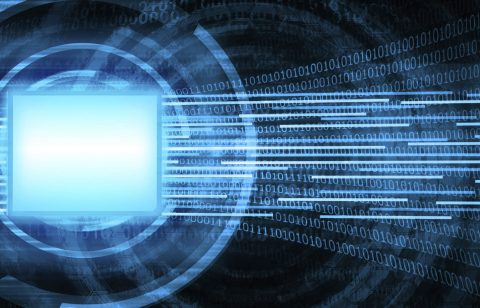 The competitive dynamics of many industries will be forever altered due to the radically changing use of digital technologies. Too often the results from investments in "digital transformation" disappoint and miss significant opportunities. Recent research from Harvard Business Review Analytic Services (HBR-AS) finds that only about a third (34%) of companies say that they are achieving significant positive business outcomes from their use of digital. Many organizations do not extend digital transformation from customer-facing, front-office functions to middle and back-end operations. Indeed, HBR found that only 21% of organizations say that their back and middle office operations support customer expectations very well. This often impacts the effectiveness of new customer experiences which organizations seek to transform. Furthermore, the digital revolution is slowed by legacy operations (52% of respondents cited legacy systems as a significant barrier). Organizations struggle because the complexity of legacy technology, processes—and sometimes people—seems insurmountable and because of their inability to step outside of "business as usual" to envision "the art of the possible" in an age of digital transformation.
Lean DigitalSM enterprise: Transforming how businesses run
Lean principles, design thinking, agile development practices, and advanced process-centric digital technologies can together provide a powerful and practical way to rapidly harness the revolutionary power of a successful digital transformation.
Lean principles focus on experimentation and quick feedback loops to rapidly reach "minimum viable solutions" for real market feedback. These principles simplify tasks and help teams focus on what really matters to achieve goals aimed at customer impact.
Design thinking fosters a deeper and more unconstrained understanding to unearth sources of business and customer value.
Agile development practices for software and application development favor short "sprints," frequent collaboration across teams, and modularized work to make projects more manageable with rapid time-to-value.
Advanced process-centric digital technologies are radically changing operational execution, interactions with customers, and competitive value drivers. Advances in cloud deployments, software-as-a-service (SaaS), big data, analytics, mobility, cognitive computing, robotics, and many other technologies offer tremendous new opportunities.
These methodologies and practices can be successfully applied to the digital environments of today's large enterprises in what Genpact calls Lean DigitalSM which focuses on the key end-to-end, action-to-data-to-insight-to-action execution that results in targeted business outcomes. Organizations can achieve a strategic digital transformation that surpasses expectations and exceeds their competitors' performance.
Solution overview