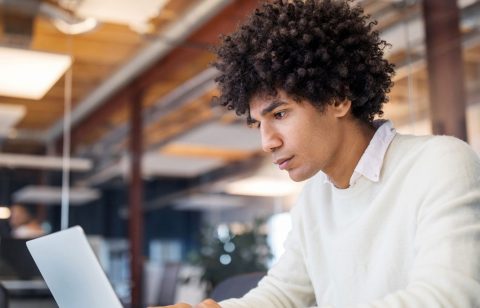 Processing insurance policies in commercial and specialty lines is fragmented and time-consuming. On average, employees switch between 10–15 separate systems to move a policy from inception to close. Tasks can include anything from verifying producer codes in agency management systems and obtaining class codes/ISO protection classes from third parties to working in stand-alone applications such as manual raters to maintain and calculate complex algorithms and manipulating discounts and modifiers.
Frequently, the entire policy tree has to be recreated in multiple systems to generate a quote and obtain a quote snapshot. The employee experience is cumbersome and straight-through processing looks like a distant dream.
What's missing is a single system of engagement (SoE) or system of record. This can drive huge efficiencies across the entire value chain, growth, and most importantly, a better customer and employee experience.
In order to capture maximum value from an SoE and automation, I want to dispel two common misconceptions about how they work and emphasize their pivotal role in digital transformation.
1. Workaround applications such as customer relationship management or document management systems can plug the gap of a true SoE
I constantly advocate to my clients that you need the right tools for the right job. Marketing and document management systems are great for document generation but don't do a good job of managing the messaging or data transport when systems talk to each other.
A true SoE offers connectivity and integration from a people, process, technology, and transformation perspective.
People: Everyone works from a single system rather than jumping around multiple applications depending on work type, line of business, and sometimes the writing company.
Process: The value of a system orchestrator that connects underlying applications, legacy systems, third-party applications, insurtechs, and portals cannot be underestimated. It paves the way for the added value of automated data extraction, third-party data enrichment, automated statement of values processing, embedded analytics, and business rules engines and can accommodate the ever-increasing landscape of sophisticated solutions from insurtechs.
Technology: An orchestrator wraps around underlying systems and manages the various systems integrations and interactions that happen behind the scenes during complex insurance processing using the latest application programming interfaces.
Transformation: A system orchestrator can evolve an insurance company from a manual, analog way of working to a digital model. Each underwriting transformation is unique, and insurers are at different stages of their transformation journeys. A true SoE provides the modularity and connectivity to transform specific pain points in an insurer's underwriting operation.
2. Automation is all or nothing and automating subprocesses requires minimal manual intervention
An SoE is the launchpad for automation and straight-through processing. But the ratio of automation versus manual exception handling depends on the complexity and nature of the task involved. Some processes are primed for automation, but some will continue to require a higher degree of human judgment, and therefore manual intervention.
A good example of this in the submission lifecycle is in intake and clearance. As part of submission data enrichment, systems may automatically reach out to external data services for additional submission data points such as class codes, and public protection classification codes. But every time systems talk to each other, an integration failover is possible. If this happens when the receiving system is down, it could be handled almost autonomously because the request can be batched up and the system can retry the request later. But if the failover happens because the external system returns multiple matches, these exceptions are best resolved through human judgment.
Determining the best fit for automation versus manual handling
As an insurance submission or renewal progresses through its lifecycle, the level to which the various tasks and activities can be automated changes.
Let's walk through a day in the life of a submission in this context:
Insurers need to put customer and employee experience at the heart of their digital transformation strategies. But this doesn't just mean adding multiple unitaskers and the latest technologies into underwriting processes. Tackling underlying connectivity and integration challenges will deliver much more value but requires a well-thought-through, realistic digital transformation strategy that includes a true system of engagement to enable automation, straight-through processing, and a seamless customer and internal stakeholder experience.
Blog