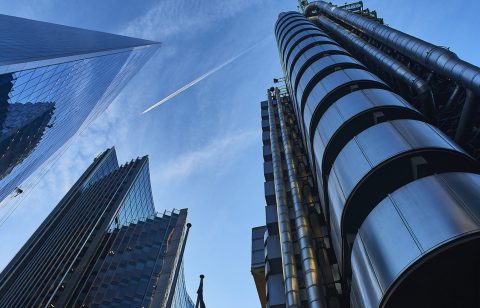 Why do seven out of ten insurance claims transformation initiatives fail to deliver their expected benefits? Why do a third of these transformation programs run over their deadlines? There are plenty of playbooks for how to get it right, so why is it still so difficult?
Having worked on claims transformation projects with a dozen (re)insurers and brokers since the beginning of COVID-19, I thought I'd share what could have gone better and some learnings that should serve as best practices.
The term claims transformation shouldn't be used loosely. I don't just mean a standalone change project that simplifies a process, a system implementation, automation of repetitive work, or other projects that only target specific metrics. For me, it means insurers repositioning the claims experience so it consistently delights customers more than their competitors, executed in a way that future-proofs the insurer's competitive advantage. It must fundamentally transform and enhance its unique selling points. The key words here are 'customer' and 'execution'.
Most of the insurers and brokers I worked with during the pandemic had a reasonably good handle on the basic three building blocks of transformation:
Define your future purpose – the why

Define your future claims experience – the what

Define your North Star – the where to
What these building blocks give you is which way to travel, but what you're missing is how to get there. Claims transformation leaders stand out because of their ability to execute and deliver.
The most common challenges pre-COVID were siloed thinking and a lack of C-level sponsorship to support long-term change. COVID has definitely helped break the siloes down and moved the C-suite closer to the mechanics in the engine room.
Three actions that make claims transformation leaders stand out from the pack
The (re)insurers and brokers I've worked with successfully deployed three actions during their claims transformation programs:
They engaged experts in process, technology, and data and therefore understood the changes required to achieve the next transformation milestone.

Their decision-making was objective and based in fact. This meant that prioritizing opportunities on the transformation roadmap was not an issue.

They ran two types of meetings to accommodate natural human behavior: delivery meetings and development meetings.
As a result of these three actions, the firms doubled their success rate of realizing the desired benefits within the planned timelines compared to those that didn't.
---
Claims transformation leaders double their success rate of realizing desired transformation benefits on time

How did claims transformation change during COVID-19?
COVID-19 presented a unique set of challenges and opportunities for business transformation initiatives. In the claims projects I was involved in, I observed the following:
(Re)insurers and brokers worked in more cross-functional and diverse teams.

They also established better analytics rigor and measurement of costs and benefits to replace people in the office physically overseeing the work.

The continuous iteration of testing, iterating, failing, and testing was the best it's ever been.

And because everyone's expectations as a customer changed during the pandemic, even the most change-resistant executives couldn't resist gathering and listening to qualitative and quantitative customer research.
Experienced claims transformation executives will undoubtedly bear scars from having been through numerous top-down and bottom-up approaches. They will also remember how they got these scars; a top-down approach can drive incredible momentum and quickly accelerate innovative pilots, but these projects often fail to reach a large scale. On the other hand, bottom-up approaches provide actionable insights and early benefits, but the projects often only deliver optimization instead of visionary transformative leaps.
Deploying the three actions outlined above in your transformation program balances the need for rapid transformation but in a way that allows you to profitably reach large-scale transformation.
Blog