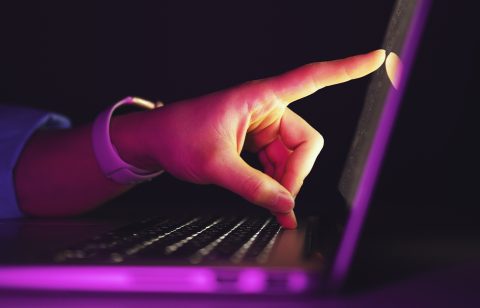 One of the questions I frequently discuss with underwriters is whether commercial lines underwriting can be automated. My answer is yes, more than ever, but insurers are at different stages of the journey.
It's a topic I also discussed with Tiku Raval, president of The General, in a Celent webinar earlier this year. Personal lines (both home and auto) started their digital transformation 20 years ago. Other than a small percentage of risks that require exception handling, most personal lines policies are now priced, underwritten, issued, and billed with no human intervention – unless, of course, the customer prefers the guidance or comfort of an agent or customer service representative.
For most commercial and specialty lines, however, the story is not as simple. Manual processing and multiple handoffs are still the norm. Information is fragmented and stakeholders often have to work in multiple systems. The result? A poor customer and user experience, inefficient operations, and a lack of usable information to make the best underwriting and pricing decisions.
But here's the good news. Commercial lines are finally getting the attention needed to make things better:
New data sources can help evaluate risks, provide information prefill, validate rating variables, and reduce fraud

More advanced analytics can optimize underwriting operations to make them more efficient as well as inform pricing and underwriting decisions for complex lines such as cyber risk

New technologies are deploying to orchestrate the entire process by connecting people, processes, data, technology, and related services
One example on the technology side is the partnership between Genpact and Sapiens to leverage the solutions and strengths that each brings to the market. Genpact's Underwriting Manager solution offers an end-to-end digital workflow/case manager with integrated AI-based data extraction technology and embedded operational and risk analytics/dashboards. This has integrated with the Sapiens Decision for Insurance solution that captures and automates underwriting rules and guidelines and puts the management and updates of these rules in the hands of businesspeople via a no-code tool, reducing the reliance on IT and operating costs. This automation makes commercial underwriting and servicing policies faster, more accurate, and more efficient.
Too often, underwriting, quoting, and issuing a policy simply takes too long. Automating the extraction of data from incoming documents, digitizing the workflow, reducing manual handoffs, and providing underwriters with immediate decision support and process visibility is a win-win for all stakeholders.
But integrating a suite of digital tools can prove challenging. Insurers must prioritize and evaluate the many transformation options available. Having a clear strategy and developing a well-considered roadmap is critical.
Virtually every insurer is on a journey of digital transformation across its business. Carriers must seek opportunities for automation that offer a better customer experience, including more straight-through-processing, while at the same time maintaining sharp underwriting and pricing discipline.
Blog