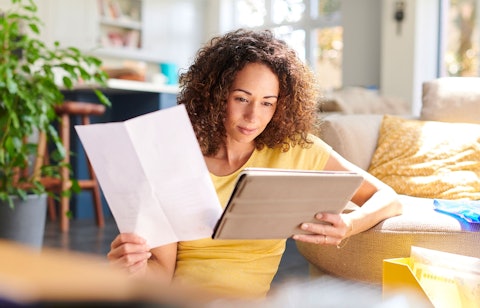 The COVID-19 pandemic has caused a rare interest in life insurance among younger buyers and pushed insurers to provide them with options for buying coverage online. The trend improved access and interest in life insurance policies but is raising eyebrows among regulators and consumer advocates over insurers' practices in the collection, treatment and storage of personal and health information used in underwriting.
Life insurance applications typically rely on medical exams and lengthy questionnaires seeking detail on a person's health condition before coverage is granted. The demand for a non-medical exam policy that can be easily purchased online increased as COVID-19 and the emergence of the more deadly variants boosted the perceived value of life insurance.
Life insurers quickly jumped on the digital bandwagon. They expanded their online offerings, eliminated exam requirements and adopted "accelerated" underwriting – or the use of medical and non-medical data, artificial intelligence and machine learning – to assess risk and expedite coverage. The traditional underwriting process typically takes about two months.
Americans purchased a record $3.3 trillion of new life insurance coverage in 2020, a 7.9 percent increase from 2019, most recent data from the industry trade group, American Council of Life Insurers, shows. Over 43 million life insurance policies were purchased that year, they said.
People in the age group of 25 to 40, faced with large scale job losses at the start of the pandemic, young children at home and little financial savings as a backup likely drove the increase as they embraced life insurance products being sold online, said Yasir Andrabi, senior vice president of strategy and growth, Insurance at Genpact, a professional services firm.
"The ease of product buying [online] became one of the reasons because there was a necessity that the situation created," he said. Younger buyers are also typically more willing to share information online for a better purchase experience, discounts and other benefits.
People aged 18 to 44 bought the most coverage of any age group from the online insurance marketplace Policygenius in 2021, the company said. Growth in life insurance applications was largely driven by the 31 to 50 year age group with activity increasing by 7.9 percent in 2020 and 4.5 percent in 2021, according to industry data provider MIB Group.
Increasing regulatory scrutiny
Regulators have taken notice of the growth in online policy sales and begun studying practices used by insurers to expediteunderwriting in these policies. Unlike others in the financial industry, life insurers collect and access applicants' health information. That includes data on medical conditions and prescription history which is considered classified patient health information (PHI) and personally identifiable information (PII), subject to multiple consumer data protection laws. Now, insurers are collecting large amounts of non-medical data, too.
The National Association of Insurance Commissioners (NAIC) has a group of regulator-members examining the use of external data and data analytics in accelerated life underwriting. In a draft of an educational paper expected to be approved next month, the working group said regulators must ensure that the underwriting process is "fair, transparent, and secure."
While traditional underwriting relies mostly on physical health data and some financial data, accelerated underwriting in life insurance relies on mostly behavioral data of an individual found online, predictive models and machine learning algorithms.
Concerns include the cybersecurity of the data and the potential for unfair discrimination in the underwriting process if not monitored, industry experts and consumer advocates have warned.
"Although medical data has a scientific linkage with mortality, behavioral data may lead to questionable conclusions without reasonable explanation," the working group said in the draft. Its recommendations include methods to ensure the input data is secure, transparent and reliable with a process to provide reasoning and correct potential mistakes in adverse decisions.
Consumer advocates have also cautioned over the use of nontraditional, non-medical data to predict underwrite life insurance, in place of traditional mortality tables. "Clearly, current regulatory requirements for life insurers need to be modernized for these consumer protections to be achieved," the Center for Economic Justice said in a recent letter to the working group.
The NAIC, a body of nationwide state insurance regulators, has moved to form a committee to monitor and coordinate regulatory responses to issues related to cybersecurity, innovation, data security, privacy protections and emerging technology across the industry.
The association's international counterpart, the International Association of Insurance Supervisors (IAIS) is also expected to issue a report later this year on the use of open data, artificial intelligence and machine learning in insurance underwriting.
Insurers have tried to convey to regulators that the accelerated underwriting process is less cumbersome, costs less than traditional underwriting and expedites the process for consumers, improving outcomes for consumers as well as insurers.
Online product expansion may be key
Despite regulatory challenges, online insurance products are key to the future of life insurance, industry experts said. While interest in life insurance products still remains high compared to recent decades, the rush to procure life insurance peaked and began to slow as COVID-19 vaccines became widely available and newer variants of the virus, such as Omicron, caused a less deadly infection.
Online product offering could be crucial to continue converting consumers' interest and purchase intent into actual sales.
"I think the message about the value of why you should have life insurance has been conveyed to a large extent," Andrabi said. "I do not think there is an indication of sustainable growth unless insurance companies are going to bring in products that are going to be easier to buy like auto insurance and home insurance."
A survey by trade association LIMRA showed 48 percent of consumers were more likely to buy coverage with expedited underwriting, including 42 percent of uninsured Americans. About 55 percent said they liked the idea of avoiding seeing a doctor and undergoing a paramedical exam to procure life insurance coverage.
MIB said the younger buyers of life insurance also bought policies of a higher face value, especially in policies over $1 million. Underinsurance has traditionally been a problem in the United States - only 59 percent of Americans have life insurance, and about half of those are underinsured, according to MIB.
The spike in the purchase of new life insurance policies cushioned the blow from higher claims paid to beneficiaries during thepandemic. Excess deaths from COVID-19 have crossed 1 million in the United States. ACLI data shows the industry's payouts increased 15.4 percent in 2020 from the previous year, representing the largest annual increase since the 1918 Influenza Epidemic.
This article originally appeared in Thomson Reuters Regulatory Intelligence and is used by permission
Article