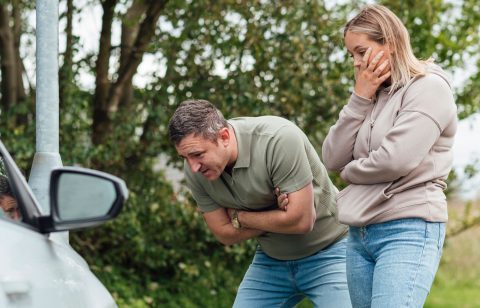 Auto liability adjusters have one of the most challenging jobs in claims. Balancing an unpredictable volume of new claims while keeping customers informed about pending claims is no easy task. Add to that the need to investigate and apply liability and manage the vehicle repair process. All of this represents 98% of an auto liability adjuster's job. But what happens when liability claims don't involve auto damages? What happens when an insured vehicle hits something other than another auto? These claims, known as fixed property or non-auto-related property damage claims, require complex damage investigations that are considerably different from those of a typical auto accident. This is how insurers can handle them.
Match adjusters to claims
The complexity and severity of fixed property type claims handled by auto liability teams will surprise most carriers. These expensive claims have an average severity of $25,000 and require complex damage investigations. Evaluating the cost of a 30-foot FLEXfence Louver System or to repair or replace a $45,000 utility box is not something most liability adjusters are trained to do. This is a large gap for most claims departments.

Most carriers segment their claims based on complexity and specialize based on claim types. This includes both high-volume/simple claims and low-volume/complex claims. Consequently, carriers put their most experienced and tenured adjusters on the higher-value complex claims that require more judgment and discretion – for example, total loss or litigation. Properly evaluating damages for both of these requires specific skill sets. In the case of litigation, these decisions can have significant consequences for the insurer if they're wrong.
This includes the segment of specialty claims (fixed property liability claims) that have a relatively high average severity and require complex damage investigations that inexperienced property damage liability adjusters handle in the absence of a liability dispute or coverage issue. These specialty claims, based on the type of loss (single vehicle collision) usually end up assigned to fast-track or liability determination teams, which typically don't have the expertise to properly evaluate and adjust these complex damage claims.
Examples of specialty claims that end up assigned to auto liability teams include the following: insured vehicle collides with a residential or commercial structures, municipality- or state-owned properties, commercial vehicles transporting goods, walls, fences, mailboxes, shrubs, or trees and landscaping.
Get a handle on costs
Because these claims don't fall into the typical auto inspection category, and carriers don't have a well-defined method of inspection and evaluation strategy, inside claim adjusters often request that third-party claimants, business owners, and municipalities secure a bid or complete repairs and submit that to the carrier for review. This is frequently seen as an opportunity to inflate the bid, upgrade equipment or materials, include prior unrelated damage, and often fail to consider depreciation.
Fast-forward three weeks, and adjusters receive the claimant's property damage bid, along with their claim for lost revenue. At this point, adjusters typically realize that they're in over their head. It's not uncommon for specialty claims to approach or breach the policyholder's property damage liability limits, creating another potential risk for the carrier and its policyholder.
Manage liability limits early
Specialty claims have severity levels significantly higher than those of conventional auto physical damage liability claims. They can also create an excess exposure over a policyholder's property damage liability limits. A reactive approach to handling specialty claims creates an avenue for significant leakage, a conflict with policyholders, and potential for bad faith exposure. Insurers are expected to recognize such an exposure early in the claims process and put the policyholder on notice as is appropriate. For the majority of these claims, the value is unknown until the bid, estimate, or demand comes in weeks after the loss occurred.
Use predictive models for claims routing
Most carriers don't have this type of segmentation built into their routing rules. In most cases these are simple loss types with clear liability, but it's the damage investigation that's the complex part. This is where embedded predictive models can help carriers recognize these outlier claims early in the claims cycle and make sure they complete damage investigations in time.
Financial proof points from three carriers with centralized fixed property claims
These are some of the financial proof points from three carriers who have centralized these fixed property claims and pulled them out of their auto liability teams for specialized handling with Genpact.
The solid ROI from more accurate claims evaluation means this is one of the fastest growing claims services.
Blog