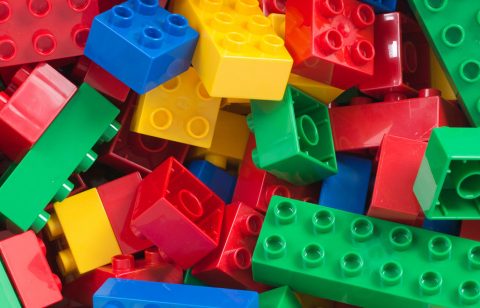 It would be an understatement to say I dislike waiting in line. But, if I must, I'd much prefer an interactive experience before boarding Disney's Big Thunder Mountain Railroad to jockeying for a spot on a train at Penn station.
In What the (bleep) is Service Design, I discuss the power of the emerging discipline Service Design, the next frontier of digital transformation. Service Design, which places the customer at the center of the entire journey, reimagines and interconnects all digital and non-digital touchpoints. Design thinking, qualitative and quantitative research, and the right digital tools all come into play here.
The following illustrates how you can start with low-hanging fruit – that is, existing digital technologies, data, and behavioral change – to make inroads quickly.
The role of frontstage and backstage
In our Service Design approach for clients, we talk about "frontstage" and "backstage." Let me explain the terminology. Picture yourself at a Broadway musical. You will be keenly aware of the actors, costumes, set design – all part of the frontstage. Most audience members, however, don't think about deeper backstage activities, such as rehearsals, casting decisions, financial planning, and promotion – all essential to what we eventually see and hear.
The sense of fluidity we experience at a Disney park occurs mostly frontstage, but digital technologies and other backstage capabilities enable it. The digital platform and the smart use of location-aware data help frontstage actors, such as park employees, deliver delightful, unexpected, and interactive experiences. Data from our magic bands unexpectedly lights up our names at digital kiosks, further enhancing our experience.
While effective Service Design requires both frontstage and backstage systems, you don't always need a massive operational overhaul – that is, a rethink of the backstage – to begin making strides. The Disney example is a case in point.
Let's consider another example. A few years ago, I helped an airline improve its in-flight passenger experience. We designed tools that gave flight attendants basic knowledge, such as a passenger's favorite magazine or beverage, or to create moments of unexpected personalized service based on frequent-flier milestones.
We designed tablet apps that pushed helpful customer-specific information to flight attendants. But we recognized that the most critical aspect of the Service Design was how the onstage flight attendants used the information. We helped shift their behaviors regarding how they used this data, such as identifying specific phrases that would resonate with different passengers. We also identified the context in which to deliver the information, such as at the beginning of the flight or during the pre-meal beverage service.
We combined user research, testing, and learning to understand what types of contextual information would enhance the passenger experience versus what might seem intrusive or invasive. The airline considered how (and whether) to mention birthdays, anniversaries, or even a family death. How much do customers want an airline to know and play back during an intercontinental flight? What level of intimacy is appropriate based on each person's brand relationship and loyalty? Considering these types of questions plays directly into shaping the passenger experience through digital and non-digital means.
In this engagement, we examined specific ways of improving customer experience delivery without digging into the underlying operations of the airline and the inner workings of employee experiences. This helped the airline make a substantial impact without a massive overhaul of its backstage operations. It paved the way for more significant digital transformation of the customer experience based on the success of a proven Service Design initiative.
Complexity elevates the role of backstage
Of course, some businesses have more complex service ecosystems. For example, different approaches might be necessary to help insurance brokers process claims, investment banks balance books in trades, or hospitality companies troubleshoot irregularities in their general ledgers. When solving problems such as these, the scope of Service Design often extends to understanding – and potentially redesigning – the way that employees or the organization responds to customer needs.
In my next blog, I'll talk more about how we apply deep programmatic Service Design to operations in complex organizations and describe how we work deep backstage, alongside business process and change management colleagues, to enable digital transformation. Let me know how you are embracing Service Design, and tell me about the best practices that work for you.
Blog