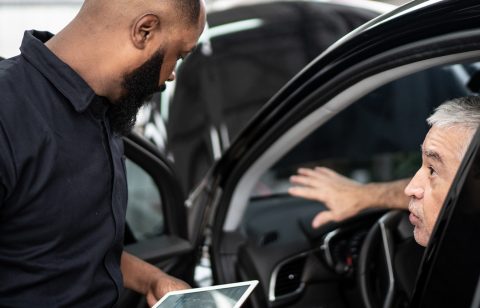 Auto insurance products may need to become more personalized to buyers' needs as pandemic-fueled lifestyle changes have led to demand for usage-based coverage options. U.S. insurers' attempt to provide more customization in a digital world, however, test an area where regulators exercise caution and consumer advocates urge more transparency.
Despite pandemic-related restrictions being lifted in the last few months, many employers' inclination to remote work and overall lower social engagement has led to more consumers seeking out the coverage that fits their new driving patterns. The pandemic-led shift to online purchases has made it easier for most consumers to shop around and find insurance products that suit their needs.
The pandemic may have accelerated changes in how the "business is purchased and underwritten," providing numerous reasons for consumers and carriers to consider the advantages of usage-based coverage, Tim Zawacki, Principal Research Analyst, S&P Global Market Intelligence wrote in a report.
It remains unclear if the pandemic-led purchase shift will prove to be a short-term aberration but insurers are nonetheless moving their stakes to the digital world as they prepare for the broader shift in purchase patterns. Younger millennials and Gen Z - the cost-conscious, newest generation of consumers born after 1996 - wielding hundreds of billions in spending power, scour the internet for options, and prefer to make purchases online.
Insurers are getting ready to cater to this digital-savvy generation, in addition to the newer segment of consumers that have been forced to move online.
"They [insurers] understand that cost is going to be a component and they are effectively trying to find all the levers to drive the costs down on an auto policy for the policyholder. I don't think there's going to be a monumental shift in premiums but there's going to be a monumental shift in the product," said Jeff Saye, global practice lead, Insurance Claims at Genpact, a professional services firm.
Technology improvements and younger consumers' willingness to share information could help insurers develop products and underwrite risk in a more personalized manner, said Yasir Andrabi, senior vice president of strategy and growth, Insurance Solutions at Genpact.
"My prediction is that we will start to see insurance premiums based on time of the day that you drive, the weather conditions you drive in, and the route that you're taking. Now you can actually factor true risk into the premium… In the past it was an idea, now the technology makes it real," Andrabi added.
The company's recent survey of chief information officers showed insurance was one of the top three industry groups - ranking behind banking and financial services and the media and entertainment industry -- entrusted with the task of creating revenue through new digital products and services in the last twelve months.
Regulatory litmus test
The focus on personalized products and usage-based premiums has raised regulatory concerns over privacy, underinsurance, and potential for unfair pricing practices. Experts and industry watchers have called for effective oversight and strong regulation to unearth the true potential of usage-based insurance options.
Industry experts say improvements in technology will help overcome users' and regulators' concerns about information collection, use, and sharing. "Do I think it is going to pass the litmus test? Not easily. There's going to be questions about privacy, how much data is being shared, where is it being used, etc," Andrabi said.
Insurance regulators typically view such changes with caution and have also said they lack the technical wherewithal to fully evaluate the risk or reward associated with the adoption of new technology.
In the personal auto lines sector, regulators have often urged insurers to be more mindful of actual driving risk in their underwriting practices but existing policies using data from telematics devices are subject to a patchwork of regulations in different states.
"Insurers have to be more transparent about how their programs work and how they keep our data secure, and regulators need to impose rules of the road to ensure that telematics pricing is accurate and fair," said Douglas Heller, insurance expert at Consumer Federation of America, a consumer advocacy organization.
State insurance commissioners began scrutinizing auto insurance premiums at the start of the pandemic and ordered insurers to make reimbursements to consumers to compensate for lower risk from reduced driving. Some insurers offered premium credits voluntarily.
A study from consumer advocates, however, said the industry has not returned as much as it should. The personal auto business at the same time helped prop up the P&C industry's underwriting profit in 2020 and the industry also witnessed the highest premium growth in two decades, as a result, data from S&P showed.
This article was first published in Thomson Reuters.
Article