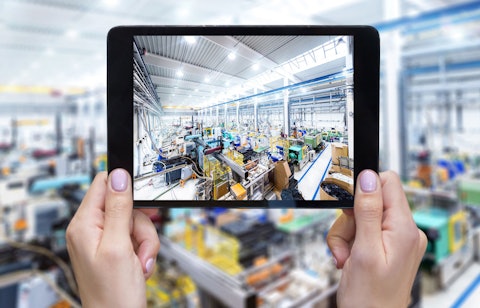 Enable digital manufacturing by connecting the dots on the factory floor
The Industrial Internet of Things (IIoT) is disrupting manufacturing—and that opens up real opportunities for early adopters looking for a competitive edge. However, while most business leaders recognize the potential of IIoT, they often struggle with how to put it to work. Here are the steps you can take to ensure success.
Determine specific ways that IIoT can best serve your company's business strategy

Identify key use cases and use agile methodology to rapidly test feasibility and impact

Institute the right technology, data, and analytics infrastructure. Reimagine end-to-end processes for system interoperability, data management, speed, and scalability as your firm's IIoT initiative matures

Put robust security and data privacy safeguards in place to minimize risk

Get your company ready with a change management strategy

Develop a resource management strategy to support ongoing operations, system maintenance, and upgrades early in the design phase
IIoT is developing fast—and ignoring it is not an option if you want to beat the competition. Priority one is determining how IIoT can improve your business strategy. Then you can choose some use cases and develop proofs of concept (PoC) to validate your hypotheses. Be prepared to experiment in an agile way to learn what works and what doesn't.
White paper