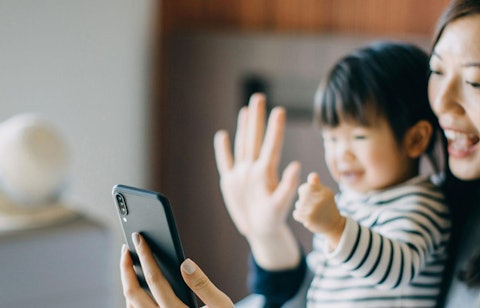 It's not possible to predict the unpredictable. But it is possible to build resilience so your business can mitigate whatever challenges the future holds. As many people rely on consumer electronics to connect with friends and family in today's socially distanced world, continuity is critical.
Manufacturing in the age of instinct
To build resilience, consumer electronics manufacturers need operations as cutting-edge as the technologies they produce. To guide this transformation, Genpact's Manufacturing in the Age of Instinct report introduces businesses to three macrotrends shaping the future of the world and the manufacturing industry.
In this blog, I look at what these macrotrends mean for consumer-electronics companies and how they can become instinctive enterprises. The instinctive enterprise is the next generation of successful businesses that seamlessly connect people, processes, knowledge, and judgment to make accurate, proactive decisions in real time. They will move markets, reinvent business models, and amplify human potential.
An instinctive enterprise will navigate these three macrotrends:
1. Optimized reality – from mass production to customized services
Optimized reality is about customers' expectations for hyper-personalized products and services – this is especially true within consumer electronics wherein expectations and product capabilities change rapidly. One of the ways companies can address this is by augmenting workforces with technology.
For example, automation and artificial intelligence (AI) can help employees be more productive and adaptive. Supported by these technologies, they can rapidly design a new product or service and build increased customization into existing products.
In fact, a Cornell University researcher worked on a robotic modeling assistant that combines robotics, augmented reality, and 3D printing to help companies sculpt products in real time. This kind of technology paves the way for an era of seamless, bespoke design in which businesses can offer customization as a service and respond quickly to consumers' needs.
2. Ethical impact – from product-focused to purpose-driven
When consumer electronics come to the end of their lifecycles, manufacturers can reclaim and reuse them rather than dispose of them. The ethical impact trend pushes manufacturers to meet society's expectations that businesses become more environmentally conscious.
One is example is Whirlpool's pledge to make most of the plastic components in its appliances from recycled plastics by 2025. Another is how Samsung uses its Re+ Program's e-waste collection scheme to collect end-of-life products through service or recycling centers to recycle and reuse them using an environmentally friendly method.
With up to 80% of carbon emissions over a device's lifetime occurring during manufacturing, it's time to make changes to create a greener future. Similar action from other manufacturers could have a significant impact, given that 17 of the world's leading consumer electronics companies together produce roughly the same level of emissions per year as the Czech Republic.[1]
Customers want products that reflect the planet's need for sustainability. To achieve this, manufacturers will need to consider maintenance and upgrades in the research and development phase, from creating safer chemicals to amassing greater stocks of recycled materials.
3. Whole-system planning – from monolithic ownership to seamless collaboration
Organizations must look beyond the success of their own businesses to strengthen the broader ecosystems they work within. Whole-system planning encourages manufacturers to support a circular economy, while unlocking capital to strengthen relationships with new and existing suppliers.
For example, Panasonic uses Genpact Cora for complete supply chain visibility to find critical gaps and overcome issues, from sudden demand surges to delayed shipments. Connecting artificial and human intelligence, wherein AI insights empower employees, leads to an overall demand forecast accuracy improvement of up to 75%, which means 30% less working capital tied up in inventory.
This capital can be used to explore collaborative, innovative partnerships with more agile and emerging businesses like startups, enabling manufacturers to gain control of entire ecosystems without the investment needed to own every aspect of the value chain.
Start your transformation
The recent disruption experienced by consumer electronic manufacturers because of COVID-19 presents an opportunity to explore, develop, and implement new and better ways of working. By adopting the hallmarks of an instinctive enterprise, consumer electronics manufacturers can thrive within these macrotrends and into the future of manufacturing.

Blog